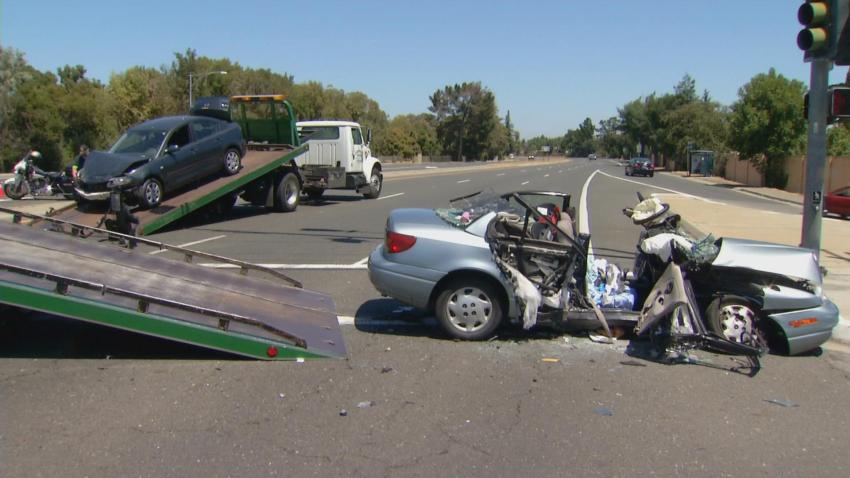 A CHP officer is telling the people involved in a major injury car accident in San Jose to count their blessings.
The collision occurred early Sunday afternoon when a vehicle traveling on San Tomas Expressway failed to stop at a red night, smashing head on with another car attempting a left turn, according to CHP Officer Lance Hendrick.
Despite the mangled vehicles and two children in one of the cars, the most significant injury suffered was a broken leg, Hendrick said.
Both children were secured in child seats and police believe that everyone involved was wearing a seat belt, Hendrick said.