In the busy city, there are a few places to go to get away from the noise. Sure, everyone knows about Golden Gate Park, but why not visit a few other quiet spots.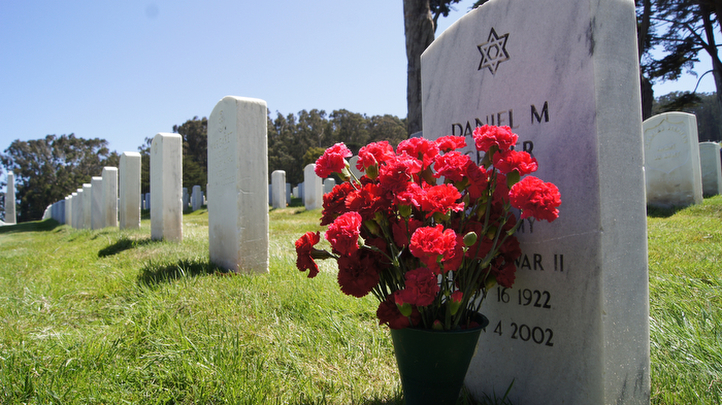 The San Francisco National Cemetery
In 1884, the War Department designated nine acres, in the Presidio as the San Francisco National Cemetery. It was the first national cemetery on the West Coast. Initial interments included the remains of those who were buried in the original post cemetery at the base, as well as those who were buried at abandoned forts, and camps all along the Pacific coast and western frontier.
The cemetery is enclosed with a stone wall and has a view of the Bay, and Golden Gate Bridge. The original gate is present but unused, since the entrance was relocated.
The National Cemetery is one of only three located within the city limits, along with the Columbarium and the Mission Delores cemetery.
Macondray Lane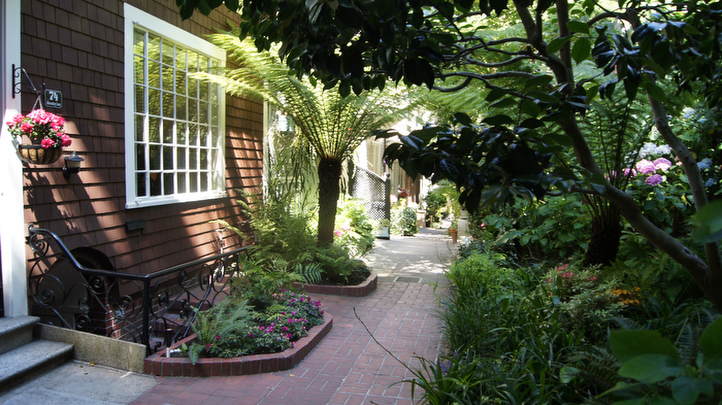 Macondray Lane is a small foot path in Russian Hill, that stretches between Jones and Taylor, running parallel with Green Street. There is a slightly overgrown entrance marked "Macondray Lane" at the entrance on Jones Street, and a wooden staircase that runs down to Taylor on the other end.
The Lane is quiet little stretch if one needs to get off the busy street for a few moments in the day, full of green plants, colorful flowers, and even a small water fountain.
Author Armistead Maupin's Barbary Lane, in "Tales of the City," is based on Macondray Lane.
Mission Delores Parish
Located on the corner of 16th Street and Church in the Mission District, the Mission Delores Parish offers a look into the historic past of the area.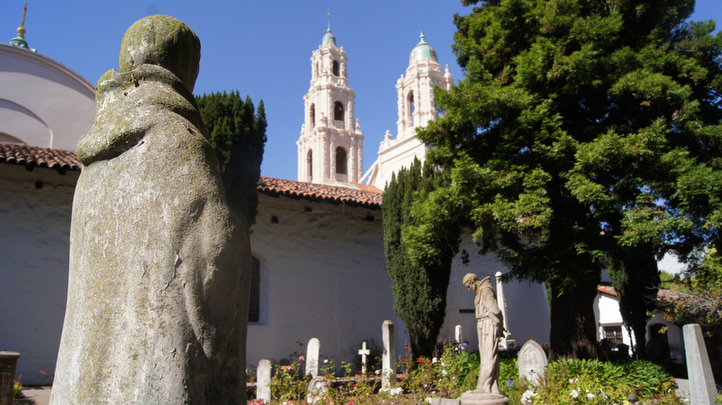 Misión San Francisco de Asís, more commonly called Mission Delores, was founded in 1776, by Father Junipero Serra. The church is the oldest, intact Mission in the state, as well as the oldest building in San Francisco.

The building is comprised of two parts, the Mission Basilica, and the Old Mission.
For $5.00 you can take a self-guided tour of the Old Mission church, where you can see the old alter and religious statues, then cut over to the Basilica portion, and finally head out to the old Mission Delores cemetery, wich has grave sites dating back to the 1700's.
The cemetery was once much larger, but over time, the cemetery was reduced and bodies were relocated, however, some of the remains were reburied on-site. Much of the original cemetery is now under the Mission Delores School playground.