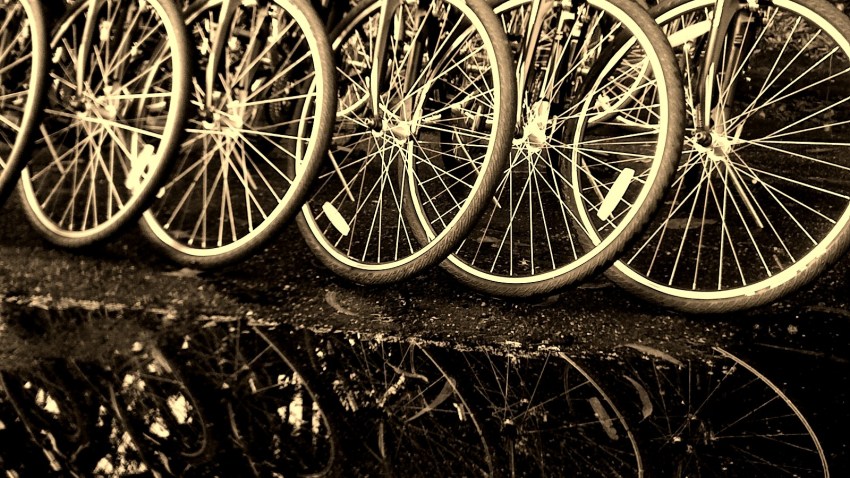 In an effort to spread the growing popularity of cycling beyond the local pedaling population, San Francisco city leaders have unveiled a new bike rental program aimed at getting tourists onto two wheels and into city parks.

The Park Wide Bike Rental program allows aspiring cyclists to rent a bike in one park, and drop it off in another. The program kicked off late last month with a rental kiosk in Golden Gate Park's Music Concourse, and another in Justin Herman Plaza. In the next two months, the city will add locations in Union Square and at the Marina Green.

"This operation is to show off San Francisco," said Jeanne Orellana of Park Wide, 'the neighborhoods, the city, riding through the mission, riding through the Presidio."

The program had been in the works for two years. Rather than duke it out for the contract, three competing bike rental companies decided to join forces to run the program.

"If you rented at Union Square you might want to do some shopping, bike over to Justin Herman Plaza -- drop off your bike there," said Orellana.

The rentals run around $35 a day. In addition to various sizes of bikes, the company also offers surrey rentals.

"We've got 220 of this country's greatest urban parks," said Parks and Recreation director Phil Ginsburg. "What better way to explore them than on a bicycle."

Transportation leaders will be closely watching the success of the rental program. The San Francisco Municipal Transportation Agency plans to launch a regional bike sharing program next year with 1,000 bikes extending from San Francisco to San Jose.

"The idea is that it'll be an option for the last mile, or the first mile of your commute," said Leah Shahum, director of the San Francisco Bicycle Coalition.

Shahum said San Francisco's cycling population has grown 60 percent over the last four years. She hoped the new program would inspire more visitors to saddle-up on a two-wheeler.

"I think this is going to get a lot of visitors, and locals alike, to explore the parks around the city by bike," said Shahum.

To launch the program, San Francisco Mayor Ed Lee joined Ginsburg in pedaling around Golden Gate Park's Music Concourse in a surrey. "This is the original Chevy Volt," said Lee as the pair coasted past the TV cameras.

The city hopes to expand the program to more locations across the city. Eventually, it hopes 20 percent of all trips in the city will be pedal-powered by 2020.