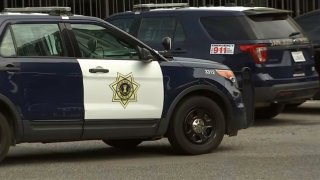 A pedestrian was taken to a hospital with serious injuries after they were struck by a car in San Jose Monday morning, police said.
The collision happened around 11:11 a.m. at the intersection of Almaden Expressway and Cherry Avenue, according to police.
Police said the driver involved in the collision was cooperating with them.
Two southbound lanes of Almaden Expressway were closed.