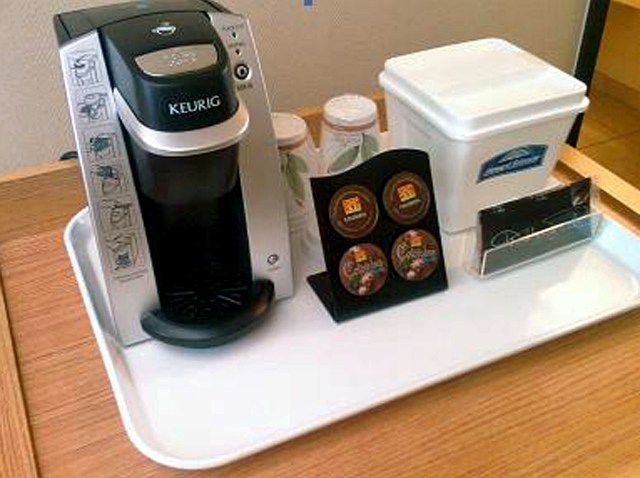 Peet's Coffee has found itself in a bidding war in its quest to be crowned the king of the single-serve coffee pod business.

The Emeryville, Calif. coffee roasters was forced to raise its bid to purchase Diedrich Coffee, a major wholesaler to the single-serve coffee pod cult.

An East Coast organic roaster known for selling K-cups forced Peet's to up its anti a second time. Green Mountain Coffee Roasters increased its initial offer for Diedrich by $2 per share Tuesday, just two days after Peet's raised its initial offering.

Will Peet's engage battle between of East Coast-West Coast coffee powers? History may serve as an indicator. The company recently announced a licensing deal with Godiva Chocolate to distribute its coffee in grocery stores.

But Diedrich is a valuable company that may not be easily had. It is one of only four in the country that are liscensed to make the single-serving coffee used in the Keurig Inc. brewing system. Green Mountain owns Keuring and if it was able to take control of Diedrich it would control 85 percent of the K-cup business, according to the Associated Press.

Peet's does has one thing in its favor: it spent $213 million to purchase the distribution rights of Gloria Jeans Coffee from Diedrich earlier this month.