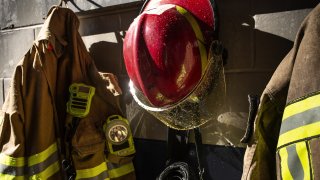 Three fires later called suspicious burned on the Peninsula along Interstate 280 in the South San Francisco area Saturday afternoon, officials said.
All three fires, which were reported around 4:30 p.m., have been knocked down, but the San Bruno fire chief said that the fires look suspicious and investigators will work to determine the cause.
About 50 firefighters remain on the scene. Two lanes of southbound Interstate 280 remain closed.
Officials are asking people to avoid the area and to only call 911 to report new fires, not to receive information.