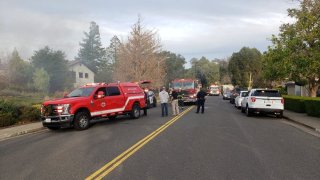 A 71-year-old man is hospitalized with serious burns following a house fire and possible explosion in Belmont, officials said.
The blaze was reported Tuesday afternoon on the 1500 block of Chula Vista Drive, near McDougal Park. Police said Chula Vista Drive was closed between Solana Drive and El Verano Way during the response and investigation.
No other information was immediately available.