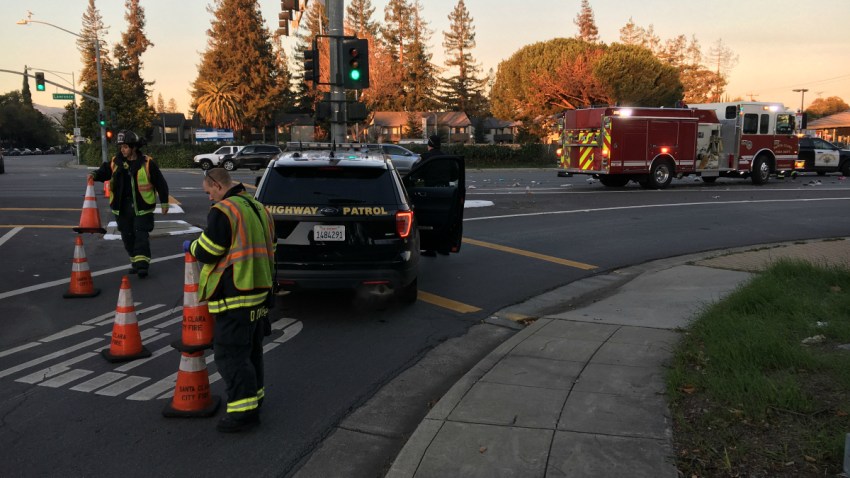 An elderly woman believed to be pushing a shopping cart was struck by a pickup truck and killed Monday morning in Santa Clara, according to California Highway Patrol officers.
The fatal collision occurred around 6:30 a.m. in the area of Lawrence Expressway and Cabrillo Avenue, the CHP said. An investigation revealed that the woman crossed into the street on a red light.
Oncoming traffic slowed down while the woman was on the roadway. The driver of the truck changed lanes to avoid a collision and struck the woman, CHP officials said.
First responders attempted to revive the woman at 6:42 a.m., but their efforts were unsuccessful, CHP officials said. The woman was pronounced dead around 6:45 a.m.
Traffic in the area was snarled as a result of the crash and subsequent investigation.
EDITOR'S NOTE: CHP officials originally reported that the woman was in a wheelchair at the time of the crash before clarifying that the woman was believed to be pushing a shopping cart.