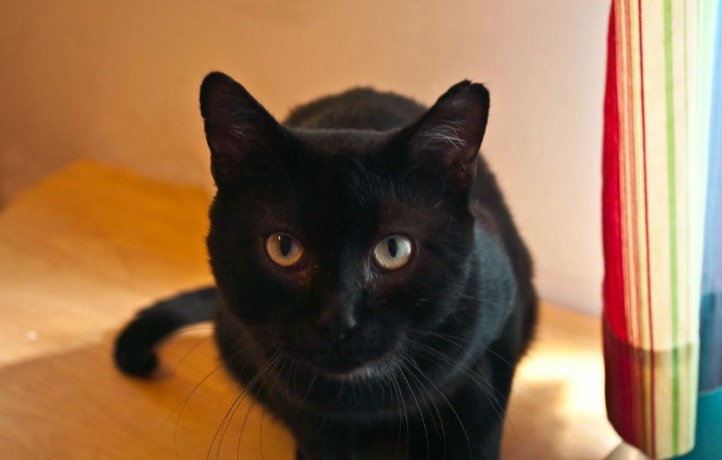 A mob-style hit to a cute-style pet.

A dead pet cat with a five-pound dumbbell tied around its neck was found in the Redwood Shores lagoon on Wednesday, according to reports.

The cat, a tuxedo cat about 12 years old, was mostly black with a white neck, according to the Peninsula Humane Society. He was retrieved by Redwood City Sewer District workers from a lagoon near an office park , according to the San Francisco Examiner.

The cat was in the water for two to three days, according to the humane society, and was not dead when it was thrown into the water. The dumbbell was zip-tied to the cat's neck, according to the report.

The grisly death is no joke: killing a cat in this way is a felony crime in California, the newspaper said. San Mateo County officials say that when and if the cat's killer is found, he or she will face charges. Officials are also seeking the cat's owner, "for closure," they said.

A $2,250 reward is offered "for the capture and conviction of the cruel cat killer," the newspaper reported.
Copyright FREEL - NBC Local Media