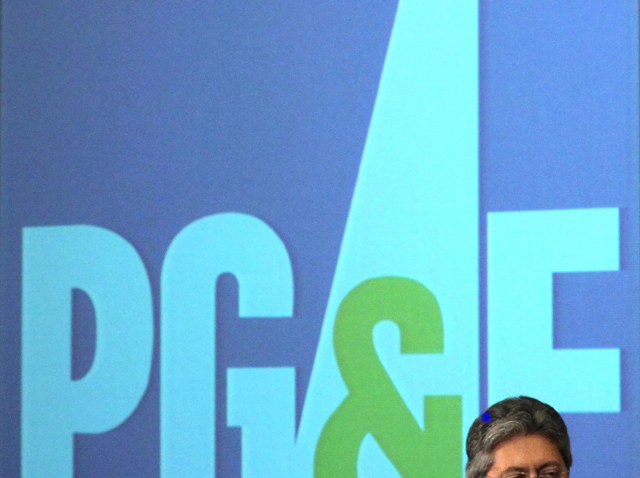 The bill to upgrade Pacific Gas and Electric Company's aging network of natural gas pipelines will cost $2.2 billion. The utility didn't need to look far to find someone to pay for it.

It's you.

The utility plans to bill its customers for 84 percent of the fixes mandated by regulators, charging ratepayers for all but $370 million of the work, according to the San Francisco Chronicle.

PG&E unveiled its plans Monday during a trial in which a judge will decide how much the company should absorb and how much it should pass onto its customers. The full bill could end up closer to $11 billion, PG&E said.

A natural gas pipeline ruptured and exploded in Sept. 2010, killing eight people and destroying a neighborhood in San Bruno. The pipe was later found to be old and to have a faulty seam; the utility was also faulted for not having an automatic shutoff on the gas line and for not properly maintaining records of its pipeline system's status or safety.

Many feel that PG&E was paid to maintain its pipes with customer bills throughout the years, and to charge customers to do work it failed to do is wrong. Assemblyman Jerry Hill, D-San Mateo, led a news conference Monday in which he made just that assertion.

"PG&E wants its customers to pay higher gas bills for 50 years for service we thought we were paying for all along," said Hill, according to the San Francisco Appeal online newspaper.

PG&E says the billing is just for future work, and not past work done or undone.

Under PG&E's plan, gas service rates would increase this year of 4.26 percent for residential customers, or an average $1.85 per month, according to reports.

Businesses could see an average bill increase of $14.33.

The city of San Bruno recently approved a $70 million settlement from the utility giant.

Copyright FREEL - NBC Local Media