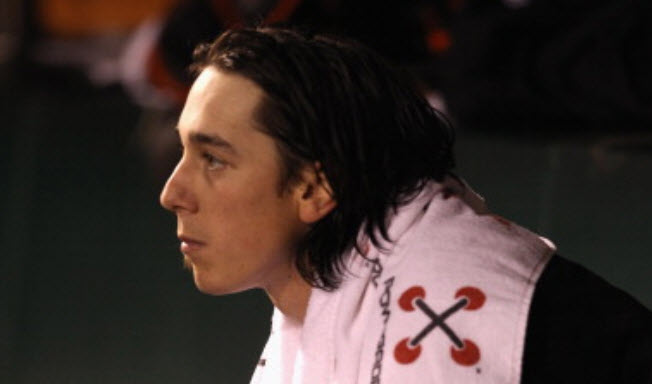 Sure, the Giants could've used Cody Ross's bat against Roy Halladay Monday night. But maybe they could've used his glove, too.
A mistake in center field is no way to start a pitcher's duel, and Angel Pagan did no favors to a struggling Tim Lincecum. Pagan and right fielder Melky Cabrera converged on Placido Polanco's pop fly in the first inning but neither outfielder committed to it.
It fell in for a double – the first of five consecutive batters to reach base in a four-run first inning – and the Giants could not recover against Halladay in a 5-2 loss to the Philadelphia Phillies.
It was not the way Giants manager Bruce Bochy preferred to spend his 57th birthday.
Read more: Baggs' Instant Replay: Phillies 5, Giants 2 Tune to SportsNet Central at 6, 10:30 and midnight on Comcast SportsNet Bay Area for more on this story