By Ali Winston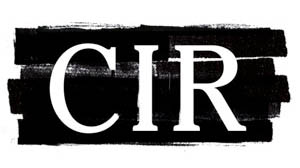 Denise Green had just dropped off her sister at the 24th Street Mission BART station after picking her up from the hospital.
Green, who was driving a 1992 red Lexus, noticed a San Francisco police car with its lights on pull up behind her as she passed through the intersection of Mission Street and Highland Avenue. Green pulled over to let the patrol car pass.
She was stunned when officers yelled, "Put your hands up!"
Sgt. Ja Han Kim ordered her to step out of the car, and as Green complied, she turned and saw several officers with their guns trained on her.
"Don't look at us!" one of them said.
"Turn around!" the officers shouted, forcing Green to her knees.
They handcuffed her and searched her Lexus. Green overheard officers standing near her license plate shouting numbers to each other.
"It's not a seven?" one said.
"No, three five zero," another officer replied.
Green, a Muni driver and 50-year-old San Francisco resident, had been pulled over and detained because her car was mistakenly identified as a stolen vehicle by an automatic license-plate reader the city had installed on its police cars. The officers did not confirm her license plate with their dispatcher.
"It was a nightmare," Green said of the traffic stop. "I had no idea what was going on or why they were treating me like a criminal – I just hope that never happens to anyone else."
Five years later, as Green's lawsuit over the incident goes to a civil trial this year, the use of license-plate readers has emerged as one of the biggest concerns among privacy advocates. Car-tracking technology is becoming ubiquitous in cities around the United States, and the types of data collected and analyzed with the help of license-plate readers is expanding into other realms of personal information.
Documents obtained by The Center for Investigative Reporting show that a leading maker of license-plate readers wants to merge the vehicle identification technology with other sources of identifying information, alarming privacy advocates. Vigilant Solutions is pushing a system that eventually could help fuse public records, license plates and facial recognition databases for police in the field.
Vigilant Solutions offers free access to license-plate reader, or LPR, data to law enforcement. It is the market leader in this data collection. CREDIT: Vigilant Solutions presentation.
The Livermore, California, company released its own facial recognition software last year for use in stationary and mobile devices. The technology uses algorithms to determine whether a person's face matches that of somebody already in a law enforcement database. Like license-plate readers, facial recognition technology has been criticized for incorrectly identifying people .
Vigilant also is the market leader in license-plate data collection. The company runs the Law Enforcement Archive and Reporting Network database, which stores more than 2.5 billion records and adds roughly 70 million new license-plate scans monthly. The company offers law enforcement free access to its license-plate data through another database, the National Vehicle Location Service.
Vigilant sells license-plate readers to over a dozen California agencies, including the California Highway Patrol, Orange County Sheriff's Department, and the Sacramento Police and County Sheriff's departments. For its business with law enforcement in the city of Alameda, Anaheim, Marin County, San Rafael and Sacramento, Vigilant won the contracts without going through a competitive bidding process.
A Vigilant PowerPoint presentation about its products, obtained by CIR, contains a section on the "near future" for the company. That includes a fusion of public records, license-plate data and facial recognition, according to the slide. Another technology, dubbed MOAB, would help law enforcement find vehicles using a "probabilistic assessment" of a vehicle's location based on historical data and public records.
Another slide prepared for Texas law enforcement shows how a combined data program could work. It would pull mug shots from the local Department of Motor Vehicles database and notify law enforcement with an alert if "a vehicle is associated with someone with a known criminal history." The slide also describes "facial images embedded into" the license-plate record. Another describes how Vigilant's FaceSearch application works on mobile devices.
Amy Widdowson, a Vigilant spokeswoman, said the slides reviewed by CIR were of a prototype program that did not actually include facial recognition technology.
As for specific references to merging license-plate data with facial recognition and public records, Widdowson said the slide "is merely showing that law enforcement can combine data from public records with LPR (license-plate reader) data to reduce their search area for a suspect."
Privacy advocates said combining historical plate-reader data with public records and facial recognition technology runs contrary to law enforcement's argument that license plates are not considered personally identifying information.
Jennifer Lynch, a senior staff attorney at the Electronic Frontier Foundation, which is suing the Los Angeles County Sheriff's Department and Los Angeles Police Department for information about their collection and use of license-plate data, said Vigilant's plans could represent a sea change in the technology.
Noting that Vigilant already offers analytical software that traces the movements of a vehicle through the public and private plate-reader data it retains, Lynch said the company's plans could pose a threat to individual privacy.
By combining the location data from license-plate readers with public records such as court files and property records ­– as well as photographs of individuals from criminal or DMV databases – into one search tool, which in turn could be used with facial recognition software, license-plate readers could move into uncharted territory.
A plate reader could tag a passing car and the names of people associated with the vehicle and keep a log of where that person traveled. That data potentially could be stored for months or years.
"When you're combining data from multiple sources, it becomes incredibly revealing," Lynch said.
For her part, Green filed a civil suit against the San Francisco Police Department. The case is expected to go to trial this winter after the 9th Circuit Court of Appeals overturned a lower court's decision to dismiss her claim. At the time of the incident, San Francisco police used license-plate readers manufactured by PIPS Technology, a subsidiary of Federal Signal Corp., not technology from Vigilant Solutions.
San Francisco officials declined to comment on the pending litigation.
Green's attorney, Michael Haddad, said the incident took a serious toll on her. "It was extremely terrifying, and Denise ended up having to miss a couple weeks of work and get counseling afterwards."
But Haddad noted one significant fact in the documentation for the trial: The machines can have an error rate as high as 8 percent. "There's some acknowledgment by the manufacturers," he said, "that there's a significant percentage of the time that they're wrong."
This story was edited by Robert Salladay and copy edited by Sheela Kamath and Nikki Frick.
This story was produced by The Center for Investigative Reporting, an award-winning nonprofit news organization based in the San Francisco Bay Area. For more, visit cironline.org. Contact the reporter at awinston@cironline.org.