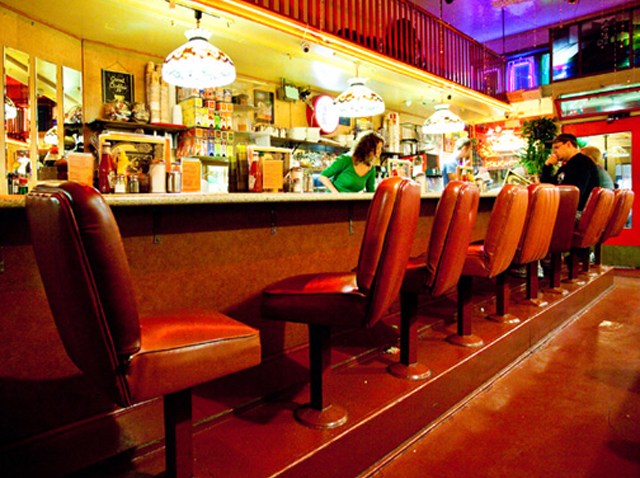 San Francisco's Castro district is filled with restaurants and diners ready to fill your stomach with delectable delights at all hours of the night.

So it's no surprise that Playboy.com picked one of its diners as one of the top ten late night diners in the country. But the choice may raise a few eyebrows.

The men's magazine selected Orphan Andy's Big Two plate over a place like Sparky's Chicken Club sandwich.

"Orphan Andy's is proof that you can find a late-night greasy spoon anywhere, even in San Francisco's historic Castro District," Playboy said about the diner on 3991 17th St. in San Francisco.

Playboy is right when they say you can find all sorts of people at all hours of the early morning that "can get so loud inside between these hours you'll have a hard time hearing yourself think."