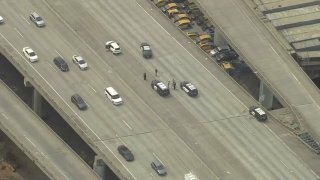 All lanes and on-ramps to southbound Interstate 280 at Cesar Chavez Street in San Francisco have reopened following police activity early Wednesday, the California Highway Patrol confirmed.
According to the California Highway Patrol, police responded to reports of a shooting.
All southbound on-ramps at King, 6th and Mariposa streets were closed while police investigated. Motorists were advised to use southbound Highway 101 as an alternative.
No other information was immediately available.