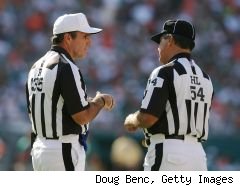 An adult male found suffering from a stab wound early Saturday in San Jose was declared dead by police, marking the city's 35th homicide of 2016.
Saturday's fatal attack was San Jose's fourth homicide in the past week and comes in the wake of serious staffing shortages for the city's police force.
The stabbing was reported just before 12:15 a.m. near Bascom Avenue and Leon Drive. Police were responding to a disturbance call and arrived on scene to find the victim suffering from at least one stab wound. Law enforcement officials later declared that the victim had died at the scene, police said.
No suspects have been identified and a motive has not been made known to investigators, police said.
The identity of the victim will not be made public until family members have been notified, police said.
Anyone with information pertaining to the stabbing is asked to call 408-277-5283. Anonymous callers are asked to call 408-947-7867.