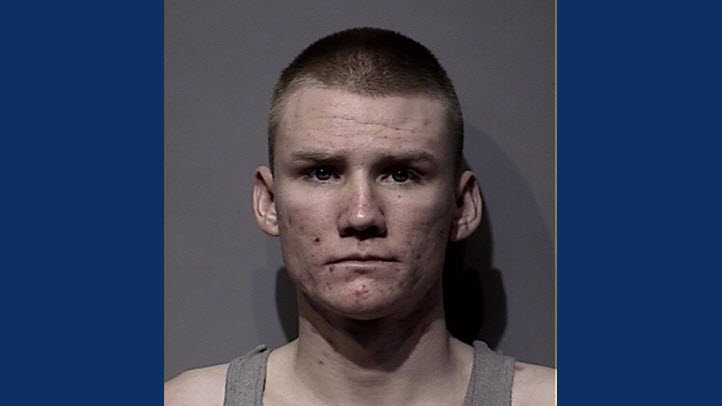 Police have released a photo of one of the men arrested in the 2014 beating death of a San Francisco homeless man.
Two men were arrested in connection with the brutal beating of 67-year-old Tai Lam, a disabled homeless man who was attacked as he slept in an alleyway in San Francisco's Financial District.
Police released a photo of Idaho resident Joseph Stull, 21, of Spokane, Washington, who was arrested on Sept. 22 while he was already serving time for an unrelated crime in a Kootenai County, Idaho jail.
Stull's crimes in his March conviction in Idaho included grand theft, petty theft, destroying evidence and possession of stolen property. In August, he was convicted of petty theft and being a fugitive from justice.
Another suspect in the Lam's beating, Stockton resident David Peters, 21, was arrested Oct. 25.
Stull and Peters were booked into San Francisco County Jail on Friday on suspicion of murder, robbery, elder abuse and mayhem. They remain in custody on $5 million bail according to jail records.
Stull and Peters are accused of attacking Lam on Nov. 23, 2014, along with an unidentified third person. The trio allegedly attacked Lam twice between 11 p.m. and midnight in the 100 block of Sutter Street, as Lam slept on the ground in a sleeping bag, police said.
A surveillance camera allegedly captured Stull, Peters and an unidentified third person, as they smoked a cigarette on the steps to Crocker Galleria near Montgomery and Post streets, shortly before the assaults. The attack itself was also caught on camera.
Both Stull and Peters were scheduled to be arraigned Wednesday morning.