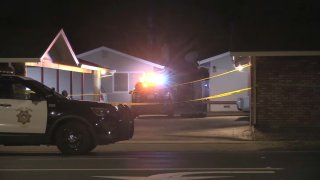 A man and a girl were injured in a stabbing attack early Tuesday morning at a Santa Clara residence, according to the police department.
At about 2:30 a.m., officers responded to the 3200 block of Homestead Road in Santa Clara on reports of the stabbings, police said. When they arrived, they found a 58-year-old man and 16-year-old girl with stab wounds.
The victims were taken to a local hospital with injuries not considered life-threatening, police said. No suspects were arrested or identified.
The investigation is ongoing, and no further details were immediately available, police said.