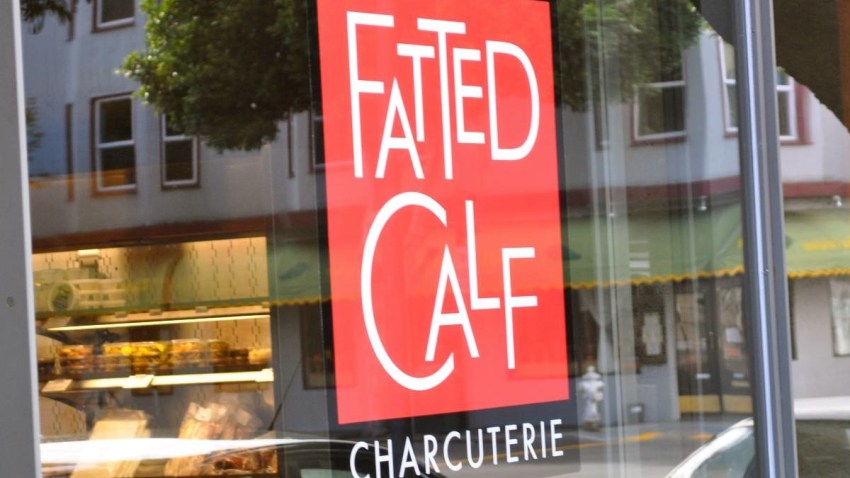 Warning: Carnage to ensue. Vegans may want to skip this one.
If you were wondering what the three happiest words in the English language are, wonder no more: Pork Happy Hour.
Every Wednesday, Fatted Calf on Fell Street has a whole hog delivered in the morning. At 5:30, they throw open the doors to pour Magnolia's Blue Bell Bitter and serve Mexican chorizo sausage to the hordes as they watch the ceremonial butchering of the pig. Developed to educate people about how meat is carved, Fatted Calf encourages picture-taking, question-asking, and generally making a nuisance of yourself as you watch and eat.
The best part? It's free. Yep. I even called the next day with an uncomfortable, "Was that all really free or were we the assholes who accidentally walked out without paying?" (We weren't.)
Prepare to pounce on the food and stand in line for the booze, because free red wine and Basque black sausage with thinly sliced Yukon gold is as popular as you'd expect. I almost knocked over an innocent bystander with my purse on a quest for pork shoulder. Sorry, innocent bystander. Just because I'm eating an animal doesn't mean I should act like one.
Wednesdays, 5:30-7. Fatted Calf, 320 Fell Street. Info at 415-400-5614 or fattedcalf.com.