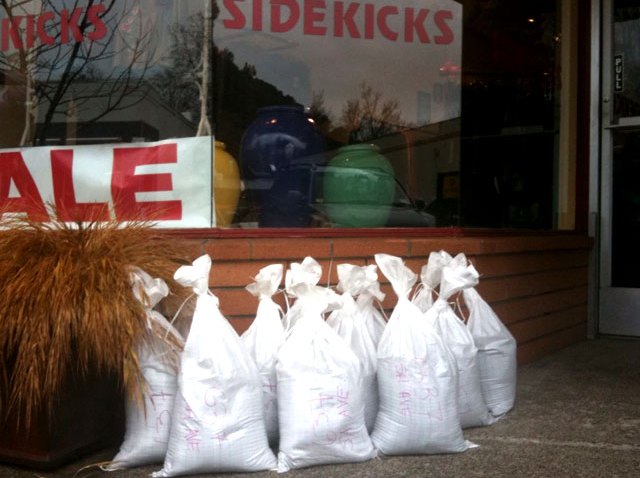 We went through the East Bay, San Francisco and Marin County today chasing rain. It was easy to win this one. The worst of it was easily in the San Anselmo.

The same Marin County downtown area with cute shops and restaurant was on alert today. Merchants put out sandbags and gates in front of their stores to keep rainwater out. Some of the shops even posted signs that they would not open today due to potential flooding.

It's a familiar scene here.

In 2005 the downtown streets were under water during a severe flood. Store owners still have markers reminding them how high the water came up. Since that New Year's flood, the situation has improved.

Store owners seem to get a sixth sense about which storms are the bad ones. They act quickly regardless of whether the storm has potential or not.

On Tuesday, a man who was hired to board up shop doors told NBC Bay Area how people were using jet skies to get around streets in 2005. He doesn't think this series of storms will be that bad. But he is boarding up just the same.