At the entrance to the Squaw Valley ski resort, there is a flame that burns. It commemorates the year 1960 when the resort was host to the Winter Olympic Games.
It is, however, not the only flame burning on these grounds.
The others reside in a handful of world class athletes with their sights set on competing in the 2018 Olympic Winter Games in PyeongChang, South Korea.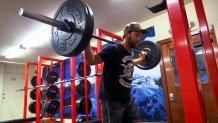 Travis Ganong grew up skiing at Squaw and is a member of the US Alpine Ski Team. Downhill racing is his specialty. Ganong came in fifth place at the 2014 games in Sochi, Russia, finishing less than half-a-second behind the gold medal winner.
The hundreds of hours spent training during the summer are all meant to shave hundredths-of-a-second come winter.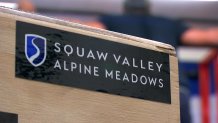 "Putting in the hours in the gym and on the trails is so that when winter comes you can just focus on going fast," Ganong said.
It is a strategy that Ganong's teammate, Bryce Bennett, takes to heart. If he races his way onto the onto the team for PyeongChang, it will be his first Olympic experience.
Just the thought of it is enough to push him to run up another hill during his training on the mountain.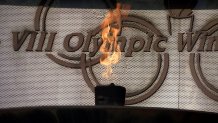 "For any Olympic sports athlete, that's the dream," Bennett said.
Within a matter of days, both Ganong and Bennett will be leaving the comfort of their homes in Northern California to train in the mountains of Chile. Come November and the start of the World Cup season both will begin testing themselves against the world's best and will learn just how good their training has been.
Their final exam, coming in February.