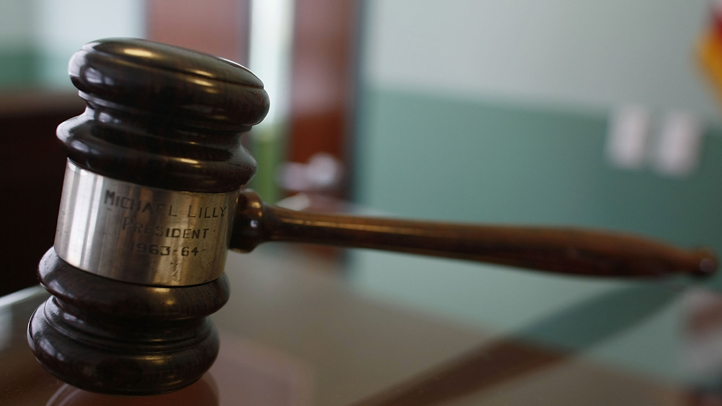 A preliminary hearing is set for Friday in Superior Court in San Jose for a former Santa Clara elementary school principal charged in 2012 with selling illegal drugs, according to the Santa Clara County District Attorney's Office.
Eric Dean Lewis, one-time principal of Montague Elementary School in Santa Clara, is facing five felony charges of offering to furnish controlled substances and possession of controlled substances, according to Deputy District Attorney Daniel Rothbach.
The preliminary hearing, in which prosecutors will attempt to convince a judge that enough evidence exists against Lewis to proceed to a trial, will be at 1:30 p.m. Friday in Department 24 at the Hall of Justice in San Jose, Rothbach said.
Prosecutors hope to wrap up the hearing by the end of the day and a ruling by the judge on whether to order Lewis to trial could come after the hearing, Rothbach said.
Lewis was arrested on Sept. 20, 2012 at the San Francisco Caltrain station at Fourth and King streets after he allegedly offered to provide drugs to an undercover officer, prosecutors reported.
Lewis had contacted the undercover officer earlier through a dating website, Rothbach said.
Lewis did not have drugs on him at the time of his arrest, but a search of his San Francisco home uncovered around a quarter-ounce of methamphetamine, seven MDMA or "ecstasy" pills, several vials of GHB - the so-called "date rape" drug -- and scales, according to prosecutors.
The undercover operation was conducted by members of the Santa Clara County Special Enforcement Team, a narcotics task force that includes law enforcement agencies operating in the county, according to Rothbach.
Rothbach said he expects to call one witness to the stand at Friday's hearing, Mountain View police officer Wahed McGee, who arrested Lewis while working with the task force.
Lewis has hired a private attorney, Victor Vertner, of San Jose, to serve as his defense counsel, Rothbach said.
After Lewis' arrest, members of the task force searched his home and found small surveillance cameras hidden in items including the nose of a teddy bear, a lighter and a coat hanger, Rothbach said.
The sting that led to his arrest came after the task force received information that Lewis was involved in drugs and frequented the dating site, prosecutors said.
Investigators seized several computers, including some from Lewis' home and at least one from the Montague Elementary School campus, Rothbach said.
Authorities also located texts related to methamphetamine and GHB on Lewis' phone, the prosecutor said.
Lewis was booked and later released from the Santa Clara County Jail after posting $25,000 bail.
Copyright BAYCN - Bay City News