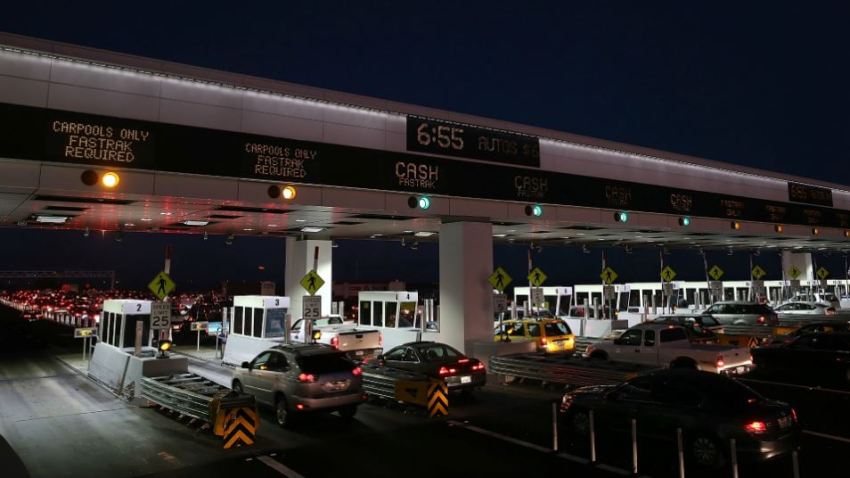 The Bay Area Toll Authority will hold a hearing Wednesday to receive public testimony on three voter-improved $1 toll increases in the seven state-owned toll bridges in the region.
The hearing will take place at 9:30 a.m. during BATA's meeting at the Bay Area Metro Center at 375 Beale St. in San Francisco.
Voters approved the toll increases in June as Regional Measure 3. The first increase is scheduled to take effect Jan. 1, 2019, with subsequent $1 hikes scheduled for Jan. 1, 2022 and Jan. 1, 2025.
Tolls for two-axle vehicles at the Antioch, Benicia-Martinez, Carquinez, Dumbarton, Richmond-San Rafael and San Mateo-Hayward bridges are scheduled to increase to $6.
At the Bay Bridge, tolls are scheduled to rise to $5 on weekdays from midnight to 5 a.m., from 10 a.m. to 3 p.m., and from 7 p.m. to midnight, to $7 on weekdays from 5 a.m. to 10 a.m. and from 3 p.m. to 7 p.m., and to $6 on Saturdays and Sundays.
Tolls for multi-axle vehicles will increase to $16 for three axles, $21 for four-axles, $26 for five axles, $31 for six axles, and $36 for seven or more axles.
The discounted toll for motorcycles, carpools and qualifying clean air vehicles is scheduled to increase to $3.
After the public hearing, the BATA Oversight Committee will meet on Dec. 12 to discuss the toll hike. BATA will then take official action to approve the toll hikes on Dec. 19.
Copyright BAYCN - Bay City News