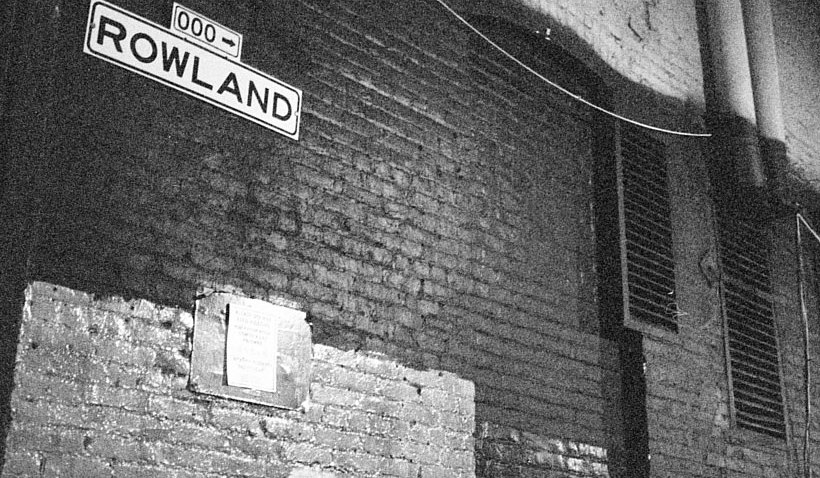 Dirk Dirksen, who famously cajoled the unruly audiences during punk rock and heavy metal's heyday now shouts "Shut up, you animals" in bronze from a sidewalk plaque in North Beach.

Dirksen convinced the owner of the Mabuhay Gardens club on Broadway to let him put on shows featuring underground rock acts, starting in 1974.

The events earned the venue the nickname "The Fab Mab," and a note in cultural histories as a West Coast version of New York's famed (if now defunct) Bowery bar CBGBs.

It served as a stop for touring greats as well as local upstarts, including a little band you might have heard of named Metallica.

Dirksen passed away in 2006, but through the efforts of musician Kathy Peck and fans lobbying city officials, Rowland Alley is now officially known as Dirk Dirksen Place.

The plaque in front of 443 Broadway reads:
Dirk Dirksen (1937-2006), ringmaster of the circus of the creatively inpsired and the willfully dreanged, presided as Pope of Punk over nightly excursions into living theater on the premises of 1974 - 1984 at Ness Aquino's Mabuhay Gardens, previously a Filipino supper club. He opened the lid on society's garbage can of new talent to look for truth and beauty that gave rise to San Francisco's counter-culture music scene.
Attempts to turn the underground rock venue into a trendy hangout for lush yuppies called "The Velvet Lounge" didn't work out as profitably as it did for The Matrix on Fillmore, so the venue is back to featuring loud guitars as Club 443.
Photo by Allan Chen.

Jackson West hopes this isn't the last North Beach cultural epoch to deserve such an honor.
Copyright FREEL - NBC Local Media