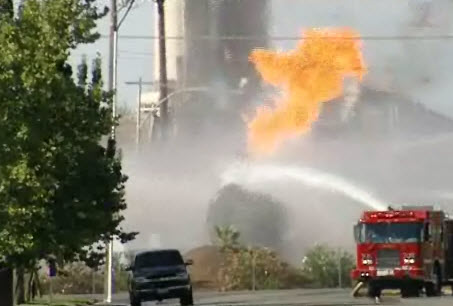 Much of a small city north of Sacramento was under an evacuation order Tuesday after a tanker car filled with propane caught fire in the middle of town.

CalFire ordered a one mile radius of Lincoln, which is in Placer County, to move out.

Video from the scene showed flames spewing from a relief valve on the top of the car.

The reason for the evacuation was the potential for the tanker to explode. KCRA reported the car was loaded with 29,000-gallons of LPG, which is extremly flamable and had the potential to send a shock wave and fireball rolling at ground level for blocks just like a bomb.

The Sacramento Bee said crews planned to let the fire burn itself out. They expect it to burn through the night and into Wednesday morning.