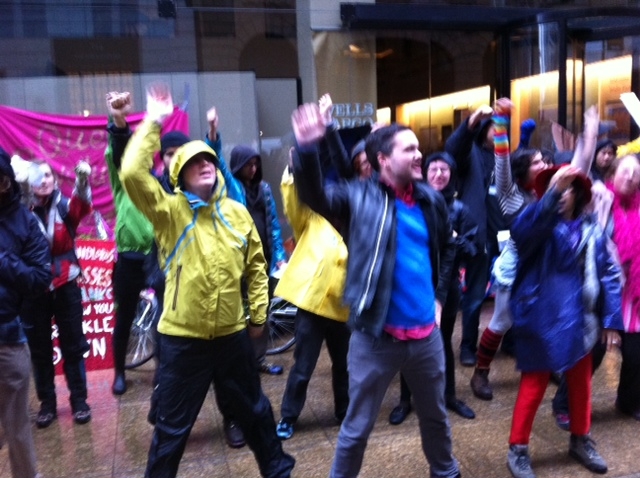 A daylong protest by Occupy San Francisco and other groups got under way in the City's Financial District Friday morning, according to a protester.

Protesters chained themselves to the entrance of Wells Fargo Bank's corporate headquarters at 555 California St. near Montgomery Street, said protester Pete Woiwode.

"We are trying to shut down the bank," Woiwode said.

Woiwode, 29, of Oakland, said there were protesters on all four sides of the building, as well as a marching band that was playing music.

No arrests were reported as of 8:30 a.m. The protest is part of a day of action planned by the Occupy demonstrators, who are calling on banks to end what they say are predatory evictions and foreclosures.

Other actions were planned in San Francisco Friday including an "Occupy the Courts" action scheduled for noon at the 9th U.S. Circuit Court of Appeals at 95 Seventh St. and a 5 p.m. march from Justin Herman Plaza, according to organizers.

Hundreds of Occupy protesters had camped at the plaza on the foot of Market Street for a couple of months before being evicted on Dec. 7.

Copyright BAYCN - Bay City News