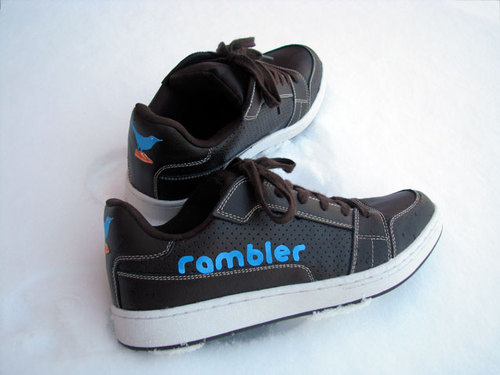 Twitter! It's everywhere these days. And now, its in your shoes, if your shoes are the Ramblers.
These custom kicks tweet with every single step you take. Sound useless and annoying? Well, that's kind of the point.
You see, these things are meant to be some sort of commentary on Twitter and how dumb it is. Well, maybe it wouldn't be some dumb if you didn't flood it with crap like Tweeting shoes! Talk about a self-fulfilling prophecy.
Popkalab via Fashionably Geek via The Daily What via Gizmodo
Copyright DVICE - DVICE