Last week's, first-ever, Silicon Valley ComiCon drew a crowd of 60,000 over its 3-day run at San Jose's McEnry Convention Center. Many of attendees had a wonderful fun time, in costume, pretending to be superheroes.
A handful, though, were not playing around.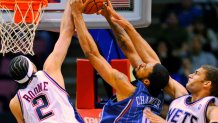 Roxanne Cai and Nate Boeg were patrolling the halls of the convention dressed as their alter-egos: Rock N Roll and Night Bug. The pair, a married couple from Alameda, were on the look-out for any visitors in distress they could help.
The two are members of the California Initiative, a band of "real life" superheroes who do not just adopt the look of their idols but their mission as well: to do good for others.
It is a way of life that Cai and Boeg live, even when not in costume.
"You have to live the life otherwise it's a big fake," said Cai.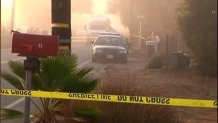 Every Saturday morning for the past five years, Cai and Boeg and other members of the Initiative criss-cross the streets and alleys of San Francisco picking up hypodermic needles and handing out socks and food to those who need it.
"We are always on. There is no turning it off," Boeg said.
Last year members of the Initiative collected 7,000 needles. This year, their goal is 8,000.
"Our motto, as far as I'm concerned, is that we save the world one good deed at a time," Cai said.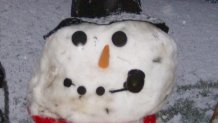 Cai and Boeg are, clearly, two people who believe deeply in putting their money where their mouth is. If someone, they say, really loves what superheroes do, why not emulate that in real life?
They may not have super powers, but that doesn't mean they can't do super things.
"I honestly believe that we're supposed to be here to serve each other," Cai said. "That's what we're supposed to do."