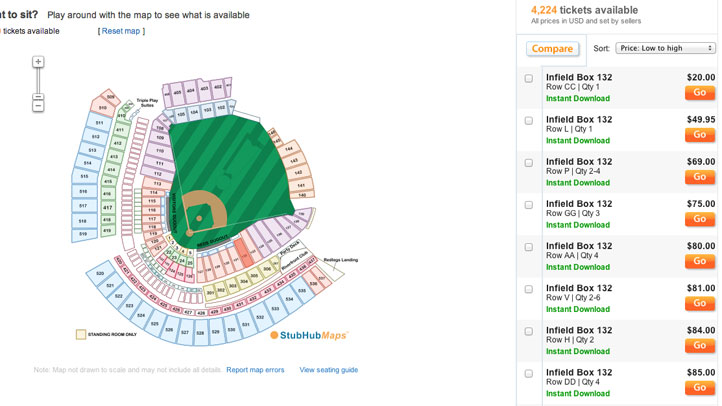 On Thursday afternoon, the Giants and Reds will square off in a winner-take-all Game 5 of the National League Divisional Series in Cincinnati. Wouldn't it be awesome if you could be there?
Well you can, and it won't cost you much: there are currently thousands of tickets remaining on Stubhub, many as low as $3.
No, that is not a typo. THREE DOLLARS. Oh wait, actually it was $0.72 earlier on Thursday.
Watch Comcast's Post Game Live Show Here
At least these tickets were available earlier on Thursday. Unsurprisingly, the fine people of Cincinnati are scooping them up left and right.
Perhaps that's because they're giant baseball fans. Or, more likely, three dollars for a do-or-die elimination game in the playoffs is too good a deal to pass up. I mean, what the what. Can you imagine finding this deal for a Giants playoff game? Not likely.
When the deadline to sell tickets on Stubhub closed at 8 a.m. PT (two hours before the game begins), there were still thousands of tickets remaining, as evidenced by the picture at the top here (which was taken at 10:52).
Last check of the website showed an infield box seat for $39.00. That's actually a better deal than $3 for upper-deck standing room.
But it also shows that old Jay Bruce might've been right when he brought into question how intense Cincinnati sports fans are.