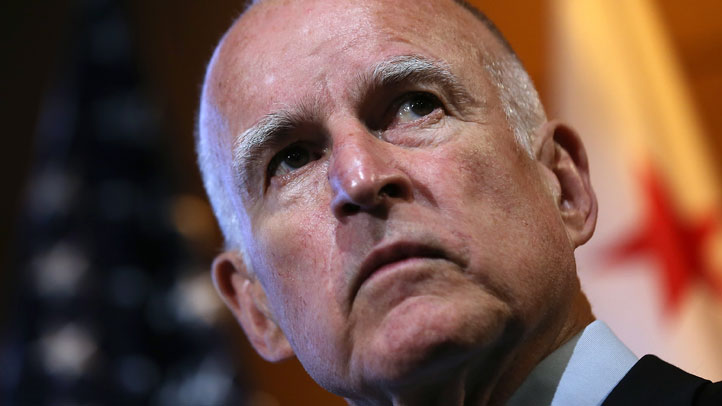 A new poll from the Public Policy Institute of California finds that Californians are rewarding Gov. Jerry Brown with a record high job-approval rating after he persuaded voters to back his November tax initiative.
They also have renewed faith in the state's fiscal future.
The poll finds the Democratic governor's job approval has hit 48 percent after the passage of Proposition 30.
Nearly half of Californians surveyed by PPIC said they feel better about the state's budget situation because of Proposition 30 a rate of optimism mirrors the sentiment before the recession hit California.
Still, a combined 94 percent of Californians still believe the state budget situation is a problem. PPIC surveyed 2,001 California adults by landline and cellphone from Nov. 13-20.
The survey also found that although voters were willing to raise some taxes on the November ballot, a record high number of adults, two-thirds, said they oppose extending the sales tax to services that are not currently taxed. They also oppose raising the vehicle license fee, PPIC found.
"It's certainly likely that they feel that they have made some progress on the budget now and they want to see government spending responsibly what they have as opposed to asking voters for more taxes,'' said Mark Baldassare, president and chief executive of PPIC.
The poll has a sampling error margin of plus or minus 3.5 percentage points among all adults.
Copyright AP - Associated Press