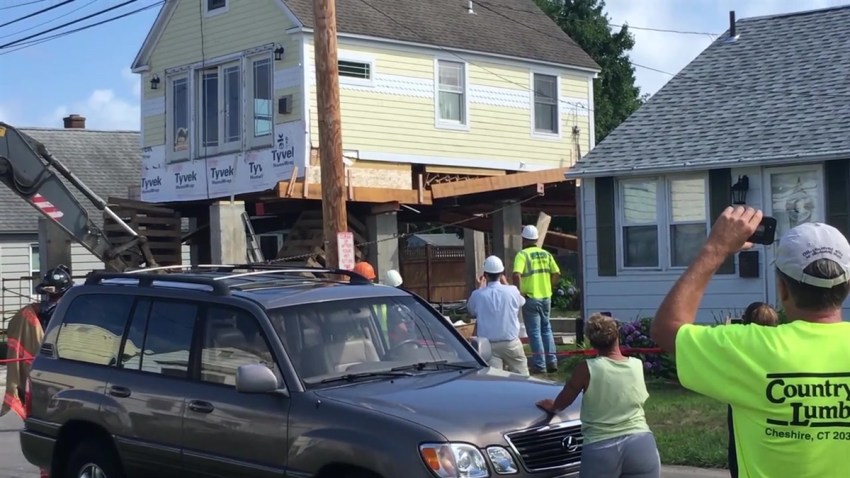 Experimental, avant-garde, art-rock group The Residents are home in San Francisco for two sold out shows at the Chapel in San Francisco this week. The first, on Thursday night, was a triumphant affair and if you missed your chance at tickets for night No. 2, you've got one more chance to see them in the Bay Area before they hit the road for a month-long North American tour.
Saturday night The Residents are doing a show in Sonoma at the Gundlach Bundschu Winery, an intriguing venue for a show like this, and as of writing there are still tickets available.
But you'd better hurry, because tickets are going fast and the Residents are not to be missed. Plus, they've been around for forty five years, who knows how many more tours they're going to do? (Although the Residents for all we know might turn out to be immortal and will just keep touring for hundreds of years as an ever expanding underground cult of the weird.)
There's no other band like them. It is not hyperbole to describe them as possibly the most unique band in the history of rock and roll. They only perform in weird costumes and some might consider their music, "challenging" at times, yet they have a prolific career spanning decades, genres and long-lost formats (remember CD-ROMs?).
No one knows their identities or even exactly how many individuals are in the band. Over the past forty five years of their existence, The Residents have been one of the strangest art projects in world history, and during this time they've racked up kudos from luminaries like Simpson's creator Matt Groening, Pee Wee Herman and the curator of the MOMA in NYC.
Some of their albums are art brut masterpieces: Duck Stab, Meet The Residents, Fingerprince, Third Reich And Roll. Even last year's The Ghost Of Hope is as good as anything they have ever done.
The band is always evolving and changing and you could sample albums from any era of the group and find all kinds of wonderful weird and beautiful sonic experiments.
Their live shows are equally legendary: The Mole Show, The Thirteenth Anniversary Tour, Cube E, The Fortieth Anniversary Tour, The Talking Light Shows.
Each tour has a totally different set of costumes, sets, and lighting effects. You never know what you're in for when you go to a Residents show.
So as expected, Thursday night's show at the Chapel in San Francisco was a new surprise.
The band hit the stage in long beaked bird masks, checkered psychedelic suits and white bowler hats.
They were a four piece of drums, vocals, keyboards, and guitar.
The lead singer had a kind of mutated cow/pig thing going on. The music was heavy lush and psychedelic. The Residents shows I've seen in the past two years have been the most musically adept and dare I say "pretty" that I've ever seen in their history.
The musical interplay between the guitarist and keyboardist has gotten particularly amazing.
They ran through a bunch of old hits and some new covers but it was hard to tell what a number of them were because many of the songs were reimagined musically till all that was familiar about them was the lyrics.
This was not a bad thing, in fact, large sections of the show were breathlessly transcendent.
All this was accompanied by a fantastic psychedelic light show by long-time collaborator Chris McGregor and a set that included a giant eyeball globe that could be used as a screen to project video vignettes onto.
There were a number of short film interludes during the show that were wonderfully creepy and surreal.
My favorite of these short films was "Nixon Sings The Blues" where Richard Nixon tells us about his short lived blues band that he formed during the Watergate scandal "with Kissinger on piano and Al Haig on guitar."
They did a great version of James Brown's "This Is A Man's World" and some new material from their recent album "The Ghost Of Hope" which is all about train wrecks. The guitarist was fantastic and really gave Snakefinger a run for his money.
One of the highlights of the show was a big psychedelic rave-up of "The Plains Of Mexico."
Reinterpreting traditional American songs in unexpected ways has always been one of The Residents' fortes and that was one of the main themes of Thursday's show. Like when they did a wild twisted version of "Teddy Bear."
The show ended with a loop of the lead singer chanting "there is no more to say now" as the band left the stage. But the highlight of the encore was another traditional song run through The Residents' sonic blender. Their version of "Six More Miles To The Graveyard" was huge, expansive, breathtaking, the perfect epic closer to a great show.
If you're a Resident's fan you can't miss this tour. Go check them out in Sonoma, or catch them touring around North America for the next month, you'll be glad that you did.
For more information on tickets to the Sonoma show click here.