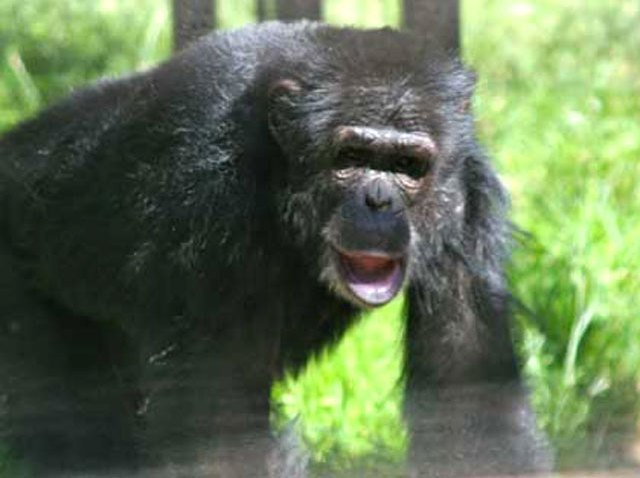 The Oakland Zoo has a couple of new stars.

Bernie and Eddie are brothers who spent their younger days monkeying around in the entertainment business. For more than 30 years, the pair lived with a Sacramento-area couple who trained them how to star in roles for movies, ads, greeting cards and other forms of print media.

The chimps were among 14 retiring from the entertainment industry and in need of permanent homes. The Chimpanzee Species Survival Plan helped move Bernie, Eddie and the rest of the bunch to zoos in Oakland, Houston and Maryland.

It took a little getting used to but now, Bernie, 16, and Eddie, 20, are now mingling with ease with the rest of the zoo's chimp group.

Oakland Zoo officials told the Mercury News they are happy the two have a new home, but add they oppose any animals being used in the entertainment industry because they are pulled from their mothers at a young age and denied opportunities for socialization.
At first, Bernie had a little trouble getting along with Moses, who had been the group's only male chimp. But now, the two, "seem to be warming up to each other," zoo spokesman Nicky Mora said via email.

The addition of Bernie and Eddie brings the zoo's chimp group total to seven -- three males and four females. They're all open for visitors from 10 a.m. to 4 p.m. daily.