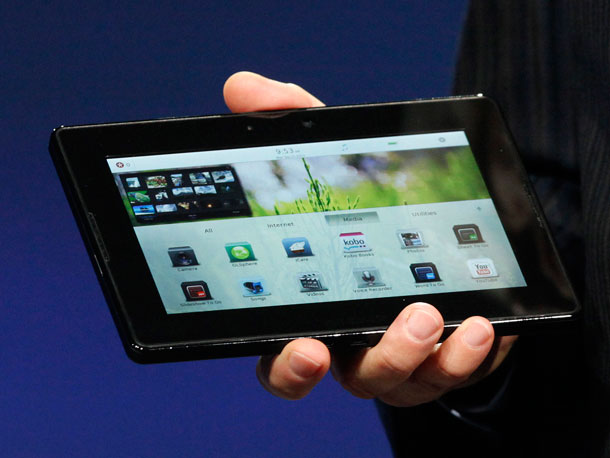 Desperate times call for desperate measures. For RIM, things are so rocky, the company's now resorted to begging Android developers to port their apps to BlackBerry App World in exchange for free PlayBooks.
One of the main complaints I had about the PlayBook was that it lacked sufficient app variety. With a little over 51,000 apps in the BlackBerry App World, it lags behinds Windows Phone 7's 60,000+ apps, Android's 400,000+ apps and iOS's 550,000+ apps.
Tweeted by RIM's vice president of developer relations Alec Saunders, the exec wrote:

"Shh.... Android Devs - submit your Android app to BB AppWorld by Feb 13 and get a free Playbook --> tools here: http://bit.ly/w758Ci
With the arrival of Android app support rumored to hit later this month, free PlayBooks might not even be worth the extra trouble.
Besides, newer PlayBooks supposedly on their way. Who wants to be stuck with last year's model?
Copyright DVICE - DVICE