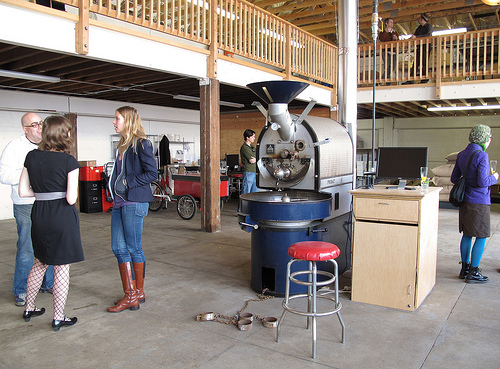 Anything Blue Bottle Coffee Company can do, Ritual Roasters can do just as well.

Not to be outdone by its equally popular Bay Area coffee roaster, Ritual is opening a roastery of their own in San Francisco's SoMa.

The "work in progress" will eventually replace Ritual's current roasting operations in the Mission, according to Eileen Hassi, the owner of Ritual.

"We're still roasting on the same roasting machine that we roasted on in the cafe but we're looking forward to inaugurating our newly refurbished vintage Probat roaster that we brought over from Germany in the next month or so," she said.

The 6,000-square-foot warehouse will serve as a training lab and "light-filled" offices. Hassi said the ground floor has an area carved out fora coffeebar that is scheduled to open in the fall.

"If there's demand for it, we'll offer a weekly tour/ cupping otherwise it's not actually open to the public," she said.

We encourage everyone to create a demand for the space to be open to the public.