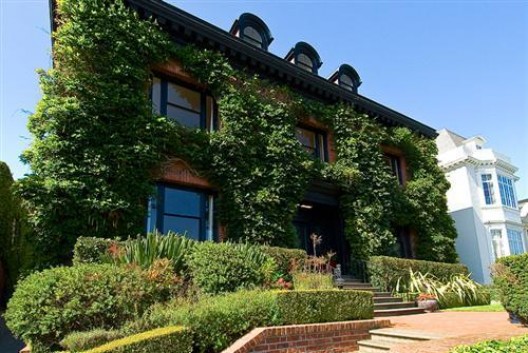 Metallica might want to learn a thing or two from Green Day when it comes to Bay Area real estate.

After more than four years on the market, Metallica guitarist Kirk Hammett's finally sold his San Francisco Pacific Heights mansion. Meanwhile on the other side of the bridge, Green Day front man Billie Joe Armstrong managed to flip his Oakland rock pad in just over two months.

To be fair Hammett's house was not in the same price range as Armstrong's home. The Metallica guitarist was asking $12.5 million for his home while Armstrong was only looking for $4.85 million. Both missed their targets but we're guessing both will survive.

Hammett ended up dropping the price of his 8-bedroom, 7-bath house to $8,995,000 and the final price is "confidential," according to real estate blog The Front Steps. Armstrong sold his 7,000-square-foot home for $4.85 million.
No word on where the rockers moved to but even if they left the Bay Area we always have rumors of the TomKat show coming to town.