While the term "false imprisonment" might seem unfamiliar to some, the district attorney and domestic violence advocates stressed the fact that San Francisco Sheriff Ross Mirkarimi was sentenced for that charge Monday qualifies him as a domestic batterer.

Mirkarimi initially had been charged with misdemeanor charges of domestic violence battery, dissuading a witness and endangering a child after a New Year's Eve incident with his wife Eliana Lopez. The District Attorney's office ended up dropping those charges in exchange for a plea deal in which Mirkarimi admitted he was guilty of false imprisonment, also a misdemeanor.

District Attorney George Gascon said Lopez felt she was not able to leave her home during the incident and that equals false imprisonment, a plea that the DA's office often takes in similar cases.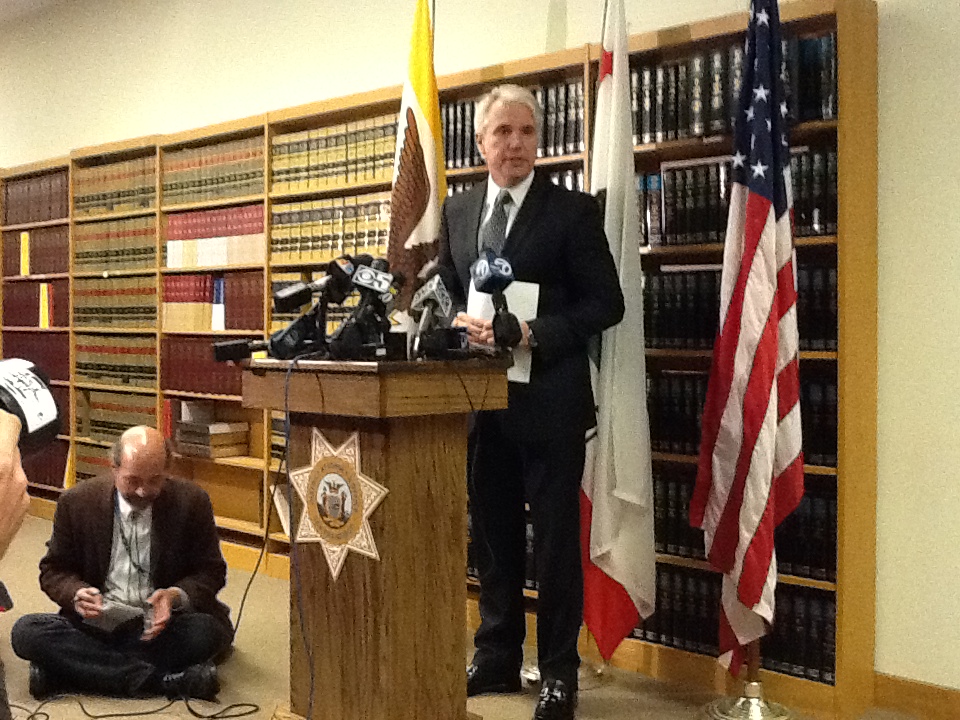 "My primary concern has always been the safety of [Eliana Lopez] and her son. I am certain that, if he embraces his responsibility, the batterer's counseling we have mandated for Mr.Mirkarimi will help him," Gascon said.

Gascon said he believes that there have been efforts on behalf of Mirkarimi's supporters to spin the situation so that it seems like it is not as serious as the other three charges Mirkarimi was facing.

"Some people seem to believe that false imprisonment is not part of a domestic violence incident," Gascon said in a news conference following the sentencing. "This was a domestic violence plea. He is going through domestic violence batterers counseling for 52 weeks. Anybody who tells you that this is somehow is a lesser offense is somehow being disingenuous or has been smoking their socks."

For this reason, Cathy Black, Executive Director of La Casa de las Madres, a domestic violence shelter, advocacy and support network, says Mirkarimi is no longer in a position to guide other domestic violence batterers.

"I find it would be a stretch for him to be overseeing programs at the jail and inmates who are incarcerated for having committed a similar crime," Black said. "In his programs at the jail, the sheriff's own programs, the individuals [as one of the first steps of their treatment] are asked to say 'I am a violent man'."

Black says Mirkarimi has now admitted to being a violent man and new entry on his criminal record proves that.