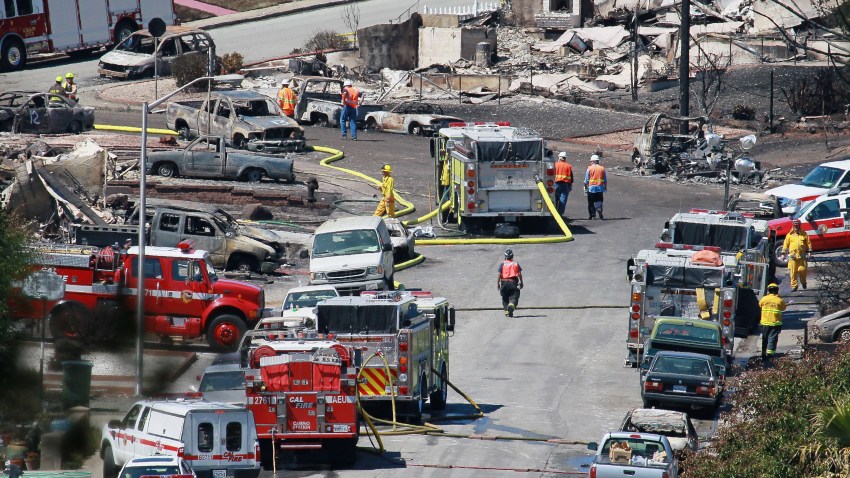 The pipeline explosion in San Bruno is causing many people to question the city's fireworks policy, according to the San Francisco Examiner.
San Bruno is one of two cities in San Mateo County that allows "safe-and-sane" fireworks. However, people who live in the Glenview neighborhood, the spot that was hit by September's natural gas pipeline explosion, say the city needs to consider a temporary ban on the fireworks.
They say the area where the blast occurred is now grassland and that coupled with fireworks could be a bad combination. Plus there's the emotional aspect of it all.
Nancy Wynschenk, told the Examiner, "We are already very sensitive to noises and this would further aggravate the healing process."
Banning the fireworks, even temporarily, is not as easy as it sounds. The city says voters approved "safe-and-sane" fireworks in 2005. To ban them would require another ballot vote.