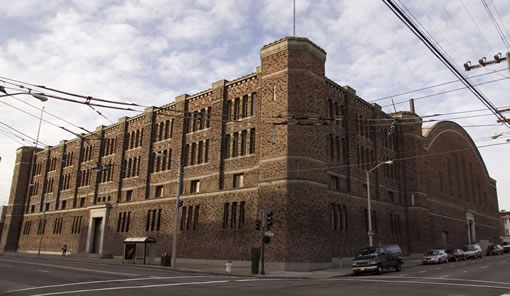 A 4,000 capacity music venue will open inside San Francisco Armory next year.
Audrey Joseph, who is overseeing the project, told SFGate that she is speaking with concert promoters Goldenvoice and Live Nation about potential programming.
The massive Mission District building, erected for the United States National Guard in 1914, has been headquarters for the sexcapades of BDSM porn company Kink.com since 2006.
But the building and the Drill Court that will become the music venue served a number of notable purposes in the past century, including a sports venue that historical documents obtained by Armory Studios noted was called the "Madison Square Garden of the West" in the 1920s-1940s.
The Drill Court was also used as a set for shooting interiors of the Millennium Falcon spaceship in the 1976 film "Star Wars."
Copyright FREEL - NBC Local Media