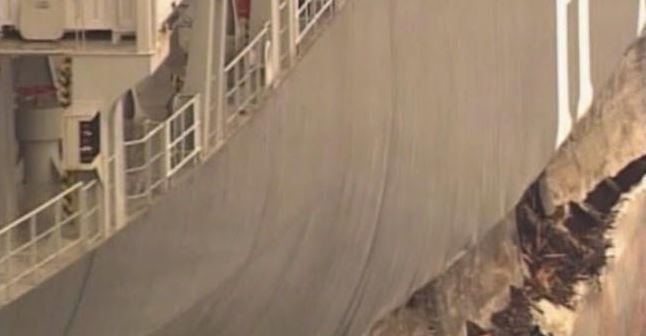 Authorities have replaced a broken radar beacon that helps guide ships through the San Francisco-Oakland Bay Bridge.

The California Department of Transportation installed a replacement radar beacon on the Bay Bridge on Saturday about two months after the manufacturer delivered a defective one.

Though ships have other safety measures to prevent them from hitting the bridge, the bridge's three beacons are considered an important tool for preventing ship strikes in bad weather.

An oil tanker collided with the bridge during heavy fog about two years ago — an accident blamed in part on a broken radar beacon. The ship had already unloaded its oil.

The beacon installed Saturday was the third replacement device. Two other replacement beacons also didn't work properly.

The Bay Bridge uses other many markings and navigational aids, including lights, reflective paint, fog signals, and buoys.
Copyright AP - Associated Press