A San Francisco woman convicted of second-degree murder stemming from a notorious and much-publicized dog mauling case argued her case Monday in federal court, asking that judges overturn her conviction in the 2001 death of her neighbor.
It's Margorie Knoller's latest attempt to get out of serving her 15-years-to-life sentence in the Walter Miller Valley State Prison for Women in Chowchilla, California, the Mercury News first reported. Her husband, Robert Noel, was convicted of involuntary manslaughter as he was not present during the attack on 33-year-old lacrosse coach Diane Whipple by two Presa Canario dogs more than a decade ago. Noel has served his time and has since been released.
Knoller, along with attorneys Dennis Riordan and Donald Horgan, filed a habeas corpus, asking the 9th US Circuit Court of Appeals in San Francisco to order a new trial, arguing that her 2002 trial was full of mistakes. Knoller did not attend the hearing. According to her lawyers, she is in a wheelchair and is in "bad shape." A decision is expected to take months.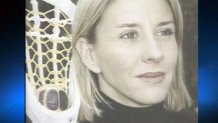 The state court, Riordan argued, threatened to jail Knoller's then-defense attorney if she made another objection. But this was during the most critical phase of the jury trial, Riordan said, during which the prosecutor violated "The Golden Rule," asking jurors to put themselves in the position of the victim. How can a trial be fair when a "judge threatened a lawyer to jail a lawyer for doing exactly what that lawyer is bound by law to do?" Riordan asked ahead of court on Monday.
Attorney Peggy Ruffra, representing the state Attorney General's Office, argued there has to be a "complete" deprivation of assistance to counsel to overturn a conviction. And she argued that the evidence was strong, including 70 witnesses who were called to testify in the case.
The motion brings up memories for many in the Bay Area of the couple's dogs, Bane and Hera, who ferociously bit Whipple, killing her in a Pacific Heights apartment building in the hallway where they all lived in January 2001. Whipple suffered 77 wounds on her body during the gruesome attack that grabbed headlines around the globe.
Knoller and Noel, who were lawyers, had been caring for the dogs owned by client, Paul "Cornfeld" Schneider, while he was in prison at Pelican State Prison. Schneider, whom the couple adopted as their son three days after the attack, was a member of the white supremacist Aryan Brotherhood prison gang and was planning a guard dog business to be called "Dog-O-War."
Knoller has not been successful in the past with her legal challenges.
A California appeals court in 2007 upheld the second-degree murder conviction ruling that Knoller "deliberately engaged in behavior that was a danger to human life" when she took her two powerful Presa Canario dogs into the hallway.

Though Knoller was convicted of second-degree murder in a 2002 trial, the original trial judge, Superior Court Judge James Warren, granted a new trial on the grounds that it wasn't clear that she knew her conduct was likely to result in death.
Wire services contributed to this report.