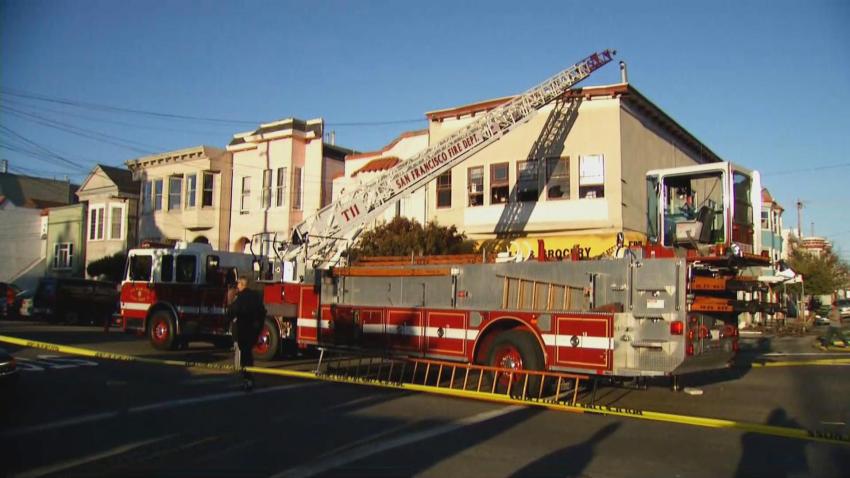 San Francisco fire crews were kept busy Saturday afternoon fighting three separate fires across the city.
The worst blaze, determined to be a two-alarm fire, ignited in the Mission District at 2999 Harrison Street just before 4:45 p.m., San Francisco Fire Department Public Information Officer Jonathan Baxter said.
That heavy blaze, which ripped through the building's rear garage, top floor and attic, displaced nine adults and also damaged a small market located beneath the residences, Baxter said. The American Red Cross is currently working to temporarily house those displaced.
Across the city, a one-alarm fire broke out shortly after 4:30 p.m. in the Sunset District at 3621 Taraval Street, Baxter said.
The final blaze, which also maintained a one-alarm status, ignited in the Bayview District as a result of a cooking accident, Baxter said.
All three blazes have been contained and no injuries were reported in any of the fires, fire officials said.
Baxter reported that it's not unusual for the city to fight multiple fires at the same time, but the almost identical timing of Saturday's episodes was interesting.
"To have these three fires come in almost on top of each other is a little unique," he said.
Further information regarding the three fires was unavailable.
EDITOR'S NOTE: A previous edition of this story reported that the fire in the Sunset District reached two-alarms instead of one-alarm.