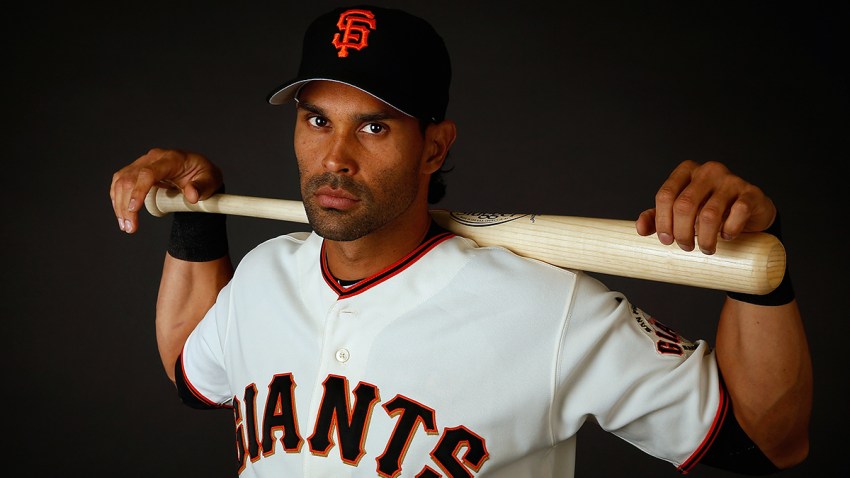 Angel Pagan was a shortstop until he was 15 and a coach who noted his long throwing motion told him to move to center field. He has almost exclusively been a center fielder since, but when Pagan walked into the clubhouse and saw his name on the lineup card Tuesday, it said left field.
Pagan smiled and walked to his locker. He has been working toward this day since the Giants signed Denard Span, and after being held out of the lineup for a week, Pagan was just happy to be playing. His first night in left showed that there are adjustments to be made, but Pagan is confident.
"I think I'll be alright," he said. "I've done it before. Six years ago, but I've done it. I believe I'm going to be fine."
Naturally, the first Reds batter to come to the plate Tuesday hit a flare to shallow left. Pagan didn't face any big tests, but it does appear that he'll have to adjust to long throws from the corner to second base. He said his main concern right now is just being in the right place. There was a ball hit to Gregor Blanco in center that had Pagan wondering if he should be running to back up Blanco or running the other way to back up third base.
Manager Bruce Bochy was mostly focused on how Pagan was running. "I just like the way he's moving around," Bochy said after a 16-7 win.
Bochy held Pagan out of the opening week of games because the staff wants to be careful with a player who had minor knee surgery in the offseason. Pagan said that physically, he "felt great, felt strong." The rest of this spring won't be about health, but rather about learning the intricacies of a new position. The Giants haven't ruled out the possibility of Pagan playing some center field when Denard Span rests during the season, but for now they want him focusing on his new spot. Pagan said he'll leave that decision up to the staff.
"They asked me to play left, and I was 100 percent on board," he said. "If Bochy wants me to play left field, I'll respect the decision and go out and play."
Alex Pavlovic is CSNBayArea.com's Giants Insider. Follow him on Twitter @AlexPavlovic.
Copyright CSNBY - CSN BAY