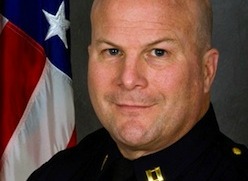 Car break-ins and thefts happen on a regular basis. But they turn heads when the victim is the police chief of San Francisco.

Greg Suhr told residents at a Marina District town hall meeting on Wednesday evening that his car was broken into and his jacket stolen a few weeks ago.
He was actually there to discuss a police shooting this month in the neighborhood that injured an armed robbery suspect awaiting trial on charges that he robbed victims who offered cash for iPhones on Craigslist.
Eventually, the topic of his own theft came up.

"I'm not immune," Suhr told the residents.

His point? Anyone can be a victim, even the chief, said police department spokesman Albie Esparza.

Esparza did not immediately have the details of the reported burglary.
Bay City News contributed to this report.