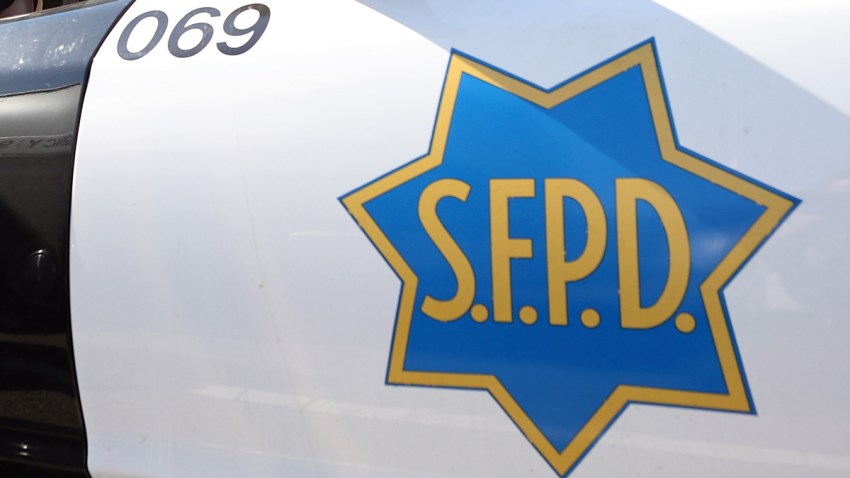 Police officers involved in the fatal shootings of two suspects and the deaths of two people in police custody have been cleared, the San Francisco District Attorney's Office said Thursday.
The officers were cleared following investigations by the district attorney's Independent Investigations Bureau, which reviews use of force cases.
The bureau concluded that Officer Kenneth Cha should not face criminal charges for fatally shooting Nicholas Flusche on May 3, 2017.
Flusche was at a Subway restaurant that day when police got a call that someone was stabbing an employee with a knife. When Cha and Officer Jordan Cagonot arrived, the officers ordered Flusche several times to get on the ground.
But Flusche did not listen and Cha shot and killed him.
Prosecutors said they will not pursue criminal charges against Cha because available evidence, a report, video surveillance and witness statements support the conclusion that Cha acted to defend the life of another person.
The bureau also cleared four other officers in the June 19, 2016 death of Robert Bower. Bower died while in police custody.
San Francisco's Chief Medical Examiner Ellen Moffatt concluded after an autopsy that Bower died of a methamphetamine overdose, meaning that prosecutors will not pursue criminal charges against Officers Ian Goold, Franco Ragusa, Kathleen Cavanaugh and Andrew Sargenti.
Additionally, two other officers have been cleared in the death of Marvin Day who died July 2, 2015, after he had been transferred to medical personnel from police custody.
Chief Medical Examiner Dr. Michael Hunter found that Day died of "acute methamphetamine toxicity," and that "atherosclerotic heart disease with cardiomegaly" played a part in the death.
Prosecutors said that after reviewing available evidence there is nothing to show that Officers Eric Kuk or James Puccinelli acted criminally in connection with Day's death, so they won't pursue criminal charges.
In the death of Alice Brown, who died March 17, 2015 when Officer Michael Tursi and Sgt. Tom Maguire shot her, the three officers have been cleared.
Brown was shot to death as she was driving and posed a threat to the lives of police and others, according to prosecutors.
Before the shooting, police tried to stop Brown because they thought she was driving a stolen vehicle. But she fled and officers started pursuing her on foot.
Prosecutors said during the chase Brown rammed occupied and parked cars, drove the wrong way on a one-way street, drove on a sidewalk, nearly hit a motorcyclist and crashed into a building.
Prosecutors said they will not pursue criminal charges against Officers Tursi and Maguire and Officer Donn Peterson because they don't believe they can prove beyond a reasonable doubt that the officers' actions were not taken to defend themselves or others.
Investigations by the Independent Investigations Bureau focus only on whether criminal charges against the officers should be filed.
Prosecutors said the bureau's review says nothing about whether officers complied with police policies and procedures, say nothing about their training or tactics and nothing about civil liability issues.
A series of officer-involved shootings put the city's police department under a substantial amount of intense scrutiny last year. The scrutiny ultimately led to the resignation of then Police Chief Greg Suhr, who stepped down after the officer-involved shooting of Jessica Williams May 19, 2016 when she was shot to death by Sgt. Justin Erb during a confrontation.