A coffee maker company created a "Pretension Index" of cities and named San Francisco and San Jose as the winners.
Coffee maker manufacturer Cafe Valet of St. Louis probably won't be picking up any new Bay Area fans this week after releasing their findings, which looked at factors such as number of yoga studios, art galleries, independent shops per capita, as well as the number of electric and hybrid car owners, and (oddly enough) fans of the British singer Sting.
"The Pretension Index examines not only America's most pretentious cities but also the least pretentious ones, noting major U.S. cities that eschew the trappings of the cultural elite (such as art galleries on every block downtown, Whole Foods that are leading the way to gentrifying neighborhoods and the struggling poets who are just a little bit better than you and me)," read a statement explaining the publicity stunt.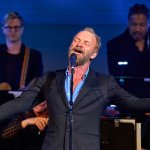 San Jose Mercury News tongue-in-cheekily called the news a "shocking revelation."
Copyright FREEL - NBC Local Media