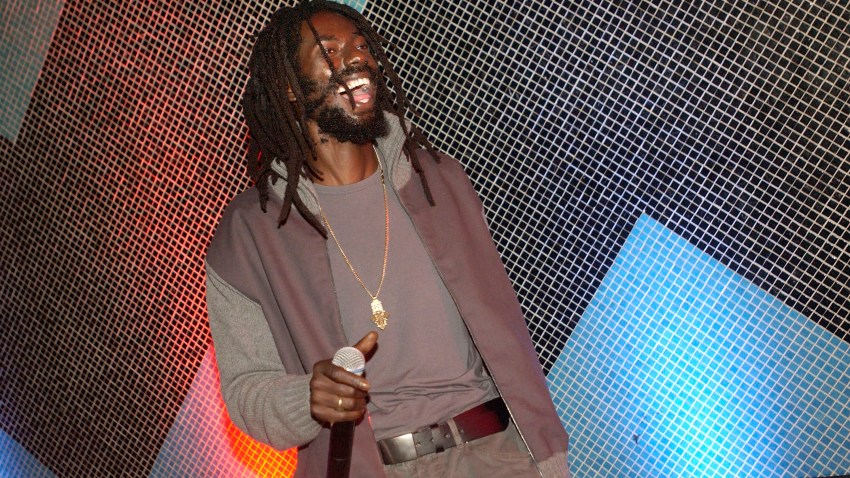 If it wasn't for his lyrics, most people probably would never have heard of Buju Banton.

But the Jamaican born reggae singer wrote the words "boom bye bye, Inna batty bwoy head" in 1988 and he has sparked controversy everywhere he has gone ever since, including in San Francisco Monday night.

The singer has been criticized for years, and even banned from playing at Live Nation and AEG Live venues, because of his homophobic lyrics and alleged actions.

But Banton still found a way to perform at the Rockit Room in San Francisco Monday but not without protest and a meeting with a local LGBT group, openly gay Supervisor Bevan Dufty and Supervisor Eric Mar, according to SF Appeal.

There were a handful of protesters and five cop cars waiting to greet Banton before he took the stage but perhaps it was the reggae star's meeting with Dufty that offered the highlight of the evening.

"It was a very emotional meeting" Dufty told the Appeal.

Banton told the San Francisco mayoral hopeful the meeting was his first with a gay rights group and his lyrics were driven by his Rastafarian faith's condemnation of homosexuality.

"I asked him to look into his religion to find a better way than violence to deal with this," Dufty said. "I told the organizers that I wished they hadn't booked him, but I was glad they did, so we could have this dialogue"

For years critics have charged that Reggae music promotes homophobia. In 2007, Banton vowed not to sing homophobic songs live when joined several reggae singers and signed the Reggae Compassionate Act.

Despite his signature, and his meeting with Dufty, Banton's shows have been canceled across the country, including a scheduled performance in San Jose.