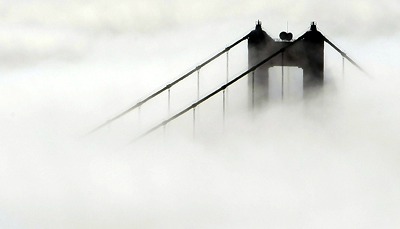 Well there is no debating one thing when it comes to the San Francisco-Los Angeles debate: Which city smells better.

Just ask the purveyors of scent over at GQ and they will tell you that San Francisco quite clearly smells better than Los Angeles.

The men's magazine put out a list of the 10 smelliest cities on the planet and while both San Francisco and Los Angeles made the cut, but one had to be stinkier than the other.

And Los Angeles, with its silicone breasts, fine Mexican food, sprawling beaches and never-ending strips of strip malls has a scent that just no other city in the world can match -- except one.

Sorry Pleasantville, New York, New Orleans and and San Francisco but Los Angeles smells worse than every city in the world except for Paris.

As for San Francisco and its distinct stench, the magazine says:
Limited to its peninsula, San Francisco's scent is as sharply defined as its borders: soft clouds, smooth pine, sharp eucalyptus, and cold ocean. Depending on where you go, you can add to that mix grass and the heather-like smell of scrub (the hills); old wood used in the housing stock (especially on the block where the Painted Ladies stand); and a weird dry dampness that is cool and a little isolating. Sometimes the city's perfume is mixed with the heady scent of dry California desert. It may be the most beautiful-smelling skyline in the world.

For a full list of the world's stinkiest cities, visit GQ.