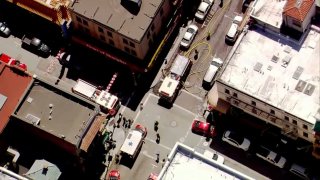 Crews responded to a two alarm fire in San Francisco Wednesday, the department said via Twitter.
Firefighters were searching for victims and performing evacuations on scene. The fire began on Washington Street.
Authorities advise people to avoid the area of Grant Avenue and Washington Street and say to expect traffic delays and consider alternate routes.
No injuries have been reported.
This is a developing story. Please check back for updates.