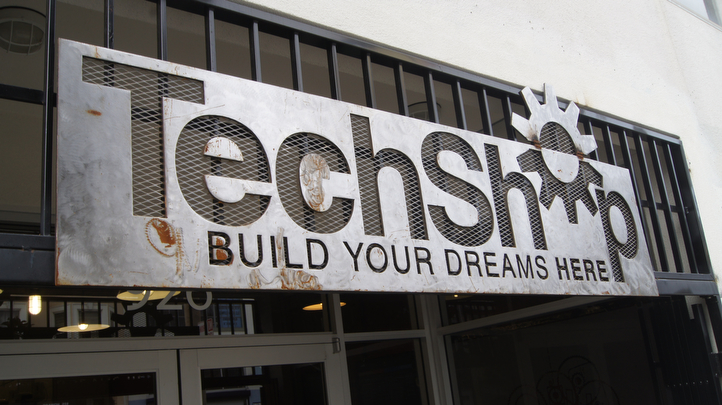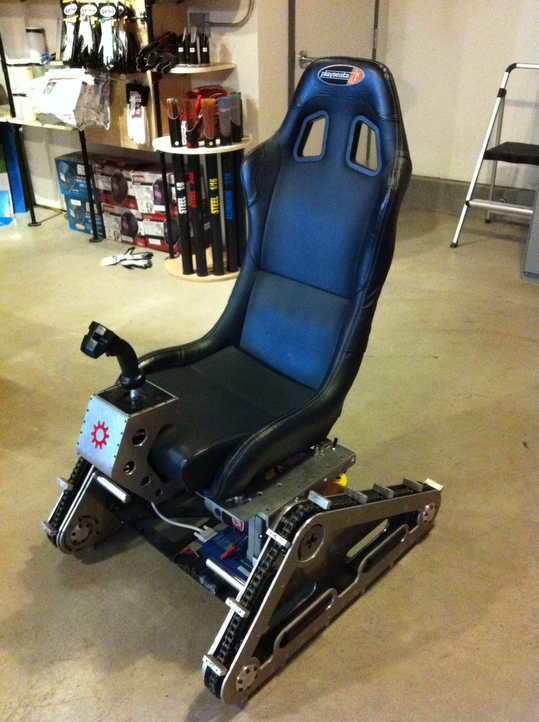 Living in San Francisco often means living in tiny spaces with little room for a workshop full of laser cutters, 3D printers and industrial sewing machines. Luckily for the creative tech-types in the area, there are at least two options to get your build on.

TechShop, located at 926 Howard St, was started in 2006 originally in Menlo Park, now has three locations in the Bay Area. Here members can use any tool in the shop as long as they have taken a class first. TechShop will train you on how to use the machine, help you along the way on your project, and offer instruction on specific techniques for in-class projects.

TechShop offers access to milling machines, lathes, Epilog laser cutters, sheet metal equipment, welding equipment, woodworking equipment, plastics working equipment, hand tools, 3D printers,
computer-controlled vinyl cutters, sewing machines and more.

There is a fee to take a class and a fee to use the machines, and you don't have to be a member to do either.

Apart from the San Francisco location, there is one in San Jose, and of course, the original in Menlo Park.
If you're looking for something that is a little less structured, but still has many of the same amenities as TechShop, you might try Noisebridge.

Located at 2169 Mission St, between 17th and 18th, this non-profit organization is interested in getting equipment and knowledge into the hands of people interested in such things as programming, hardware hacking, physics, tech and art.

The space contains a woodworking shop, an area called Space Bridge, a sewing area, 3D printers as well as a kitchen. There are two classrooms, and even a dark room.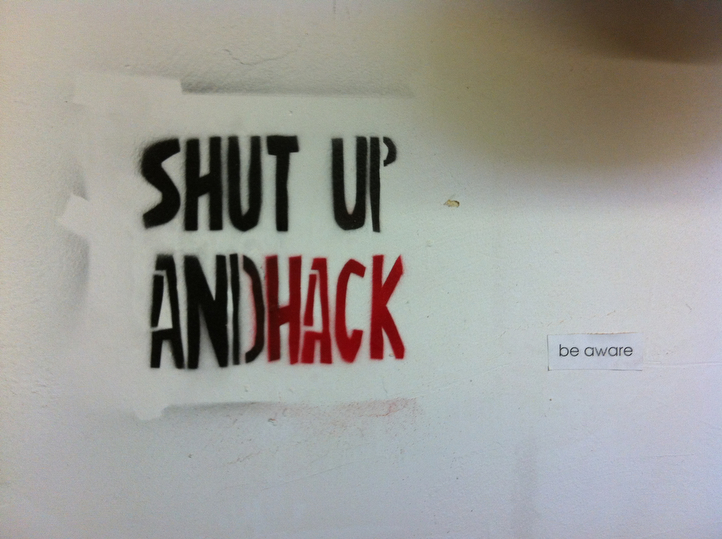 The Noisebridge space is clearly the home to artists of all types. With graffiti on the walls, and
random hacked devices scattered around, there's no shortage of things to look at.

Noisebridge is open to anyone, and does not charge to use its facilities, asking only that patrons "be excellent to each other," and not sleep there.

TechShop seems to be more of business with a reception desk and regular tours, while Noisebridge is like a cooperative. While the folks at Noisebridge are friendly and willing to help, it's more of an area where people come in and work on their own projects.
Both places offer classes, which can be found on their websites. Each has a very different feel, and while Noisebridge is free of charge, you may find yourself in need of some of the bigger equipment (like a water jet cutter) that TechShop has to offer.

Both spots are worth checking out, and are great options for using professional equipment to get that project done.