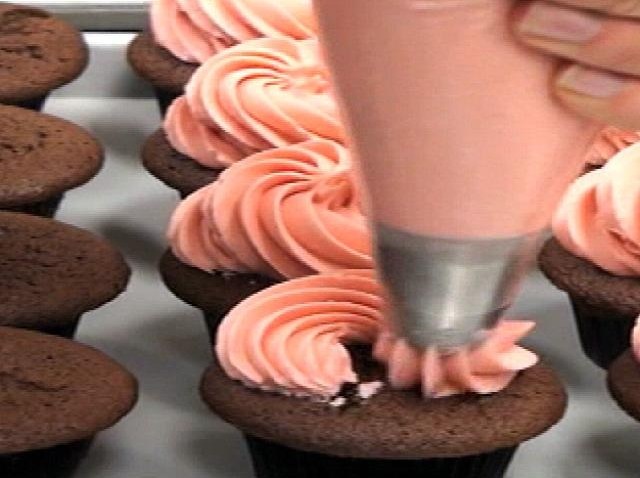 COW HOLLOW - Devin Alper's first venture, American Cupcake, opens Saturday at noon on Union Street in San Francisco, and, as we said earlier, it's not just another cupcake bakery.
Though General Manager Sarah Ryan, who was the bartender at RN74 before, tells us a cupcake case will indeed be on display up front, complete with a frosting bar for frosted-to-order cupcakes.
Chef Carina Lampkin who has cooked at Absinthe, Range, and Bar Crudo, created a menu of American-themed, expertly sourced savories with names like American Nachos and Bakyard BBQ Skinny Dip to bridge the gap before dessert.
A menu of beer and champagne cocktails created by Ryan includes "the sunburned" with Racer 5 and passion fruit puree; nine bottled beers, and a local-leaning selection of wines by-the-glass are also offered. Other additions befitting the Willy Wonka-themed interior include a photo booth, PBJ menu with eight options, and fried oreos. Hop to the Web site for menus and more information. Brunch coming soon.
Copyright EATRS