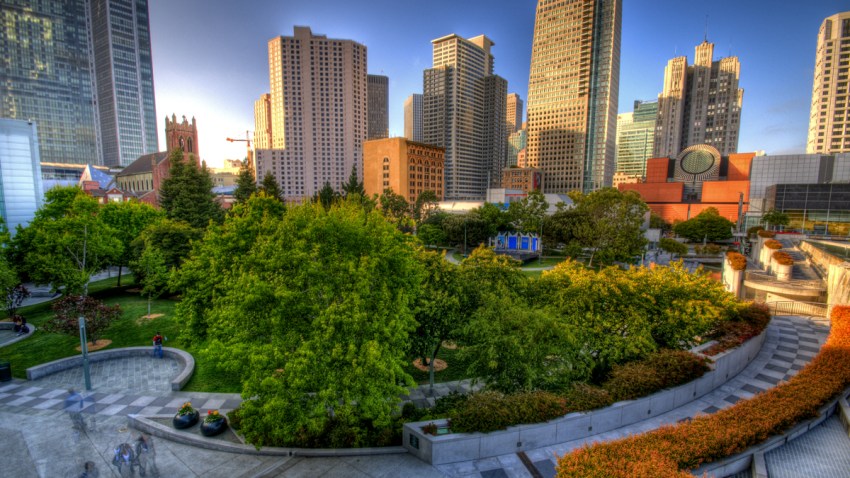 New York politics could further cloud an already fledgling plan to open what would be San Francisco's largest restaurant.

The New York City landmark restaurant, Tavern on the Green, was suppose to open a second restaurant on fourth floor in the Metreon in San Francisco. But the Central Park restaurant filed for Chapter 11 bankruptcy protection this week.

The filing comes just four months before the 75-year-old restaurant is to hand over its license to another operator. A move, the current owners said could affect its bid to move west.

"We're figuring out our options as a company," Michael Desiderio, chief operating officer for Tavern on the Green, told the Business Times about losing its license last week.

Tavern Chief Executive Jennifer Oz LeRoy blames the filing on the financial crisis and New York City's decision to give the Tavern license to a new operator. The restaurant has traditionally been one of the highest grossing eateries in the country.

Desiderio told the paper the restaurant, which had $36 million in sales last year, still wants to open in San Francisco and it has had email exchanges with Westfield and Forest City, which owns and operates the Metreon.

The restaurant was planning to open a 30,000-square-foot restaurant with a 13,000-square-foot terrace above Yerba Buena Park. The restaurant would have been a huge boost for the San Francisco neighborhood and shopping center, which has gone through its share of transition recently.

The federal bankruptcy filing lists 20 creditors, including more than $1.7 million owed to the New York Hotel Trades Council, $79,000 to American Express and another $68,000 to the Gotham Seafood company.